2018 World Cup Preview
Russia will host the 2018 World Cup in which should be one of the last tournaments with a 32-team format. Speculation is already brewing of a 48-team World Cup in four years time and one where it may play out during the winter months for the first time in its history. But let's not get too caught up with the unknowns and wacky rumblings of future years, the most important one is the one right around the corner!
The current World Champions – Germany – will look to defend their reign as the best team in the world and have plenty of reason to believe so. They are one of the favourites, if not the top dogs, of the tournament. They will be challenged by the likes of prominent countries like former World Cup champions – Brazil, Spain, France, England, and Argentina – as well as current European Champions – Portugal. Unfortunately, for this World Cup, there are several big name countries missing out such as Italy and the Netherlands. The good thing about that is that we see some new faces in the tournament that we haven't seen in a long time such as Egypt and Senegal.
Here are the current World Cup odds to win it all:
Germany 4/1
Brazil 4/1
France 6/1
Spain 6/1
Argentina 7/1
Belgium 10/1
England 20/1
Portugal 20/1
Uruguay 25/1
Poland 30/1
Colombia 40/1
Russia 40/1
Croatia 40/1
Saudi Arabia 1000/1
Let's take a deeper look group by group!
Group A
Russia
Of course, we should start as always with the host country. They have been given the luck to be placed within one of the weakest groups, whether you think Putin helped rigged it or not is a different story. Russia are not the threat they once were in world soccer and if not for the strong crowds that will be behind them every game, I would have given them no chance at all from progressing from this group (I still don't but they have a much better chance to make a run).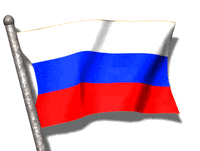 The threats up front are obvious starting with their goal scorer Smolov. Depending on price, he will be my go-to when they face a team like Saudi Arabia. Kokorin and Golovin are next in line. Samedov may be the one to look over set-piece situations. But the real interesting piece here goes by the name of Akinfeev. I don't expect Russia to man handle their opponents, instead I expect them to BE man-handled. I kid, they'll lose against Uruguay but they will most likely be favourites in their other group matches. Their goalkeeper will be their big star in this tournament if they are to progress. His chances for lots of saves are high.
Saudi Arabia
The biggest outsider to win it all. Yup, Saudi Arabia is back in the World Cup but like always has very little chance of even progressing from their group. The fact is, this team is unknown to many and it will be hard especially from a DFS perspective to know who these players are and what their role is on the team.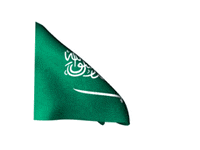 Al-Muwallad appears to be the front-runner to break out for this team but that won't be enough to help them win a game. I'm on the side that thinks they lose each of their group matches and finish last. Al-Jassam and Al-Harbi should be useful. Don't be confused DFS players, all their names begin with Al. Best tip I could give you…
Egypt
And here is the most exciting team that I am looking forward to watch. Let me rephrase that, here is the most exciting player that I am looking forward to watch – Mohamed Salah! He is the man of the moment … however, his World Cup might be at risk and so will Egypt's performance if he doesn't recover. It looks as if his injury is just a shoulder sprain but it looked more than that for him to be unable to compete any longer in the Champions League final. Egypt's hopes ride or die with him. I was very much betting on Egypt to place second in the group and progress, but now it's a bit murky.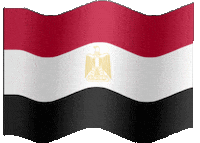 As if I really need to tell you. Salah is your must-play in pretty much every slate he is in, he will be the deciding factor in every Egyptian game whether they win or lose. It will be just a matter if you can fit him in at his price which is expected to be really high especially when they face the weaker teams in the group. Trézéguet is the dark-horse pick of this squad and one to watch out for. If Salah is ruled out, well, Said and Sobhi will have to step it up for their nation's survival.
Uruguay
Clearly the favourite to come out on top of this group. Their qualifying campaign in the South American region was impressive finishing second behind Brazil. And they have the stars to produce for them on the big stages unlike some of the teams in this group (with the exception of Salah). I don't see them faltering here, they should do well in the group stages.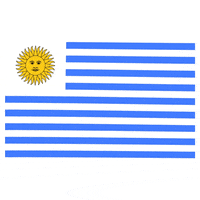 Suarez and Cavani are the two big names that pop out to anyone who has played DFS soccer. They will be very popular in cash games at the start of this tourney as they should be favoured in each of their games.
Prediction: Uruguay, Egypt, Russia, Saudi Arabia (if Salah is healthy): Uruguay, Russia, Egypt, Saudi Arabia (if Salah is out)
Group B
Portugal
The Euro Champs are here! However, don't expect a triumph here. They've been given the hardest opening group match they could have asked for in Spain. This will be a huge test for them. Also, remember they only won one game in regulation time at the Euros (yet they won the whole tournament, crazy). It is going to be interesting in how they line up with all this emerging youth in the side but based on what I know about the coach, he tends to stick to a more conservative approach placing more onus on his veteran players. That to me is a mistake and in my opinion, they would fare better with a more dynamic starting lineup but we shall wait and see.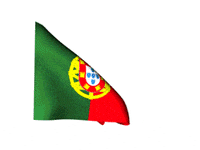 There's only one name – Ronaldo. Yes, he will be the man everyone takes for two reasons. One, he racks up those DFS points with ease and can score game in and game out. Two, well, because everyone knows him, that makes him a popular pick. I'm all for him but against Spain, I'll look elsewhere. Portugal's wing-backs also tend to be of value. Other than that though, we just have to wait and see who the starters will be. Clearly, Quaresma can rack up crosses but I don't see him starting.
Spain
The favourites to win this group. It's an interesting time for Spain moving away from the Xavi's and Iniesta's. There is a new breed of Spanish footballers now, though their back-line is somewhat of age. But they have De Gea, who is probably the best keeper in the world at the moment. A team like this should cruise to the semis.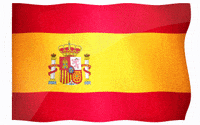 Almost everyone on this squad deserves consideration. De Gea as close to a cash game keeper as you can get. David Silva and Isco, the creative minded players that can produce. Just remember that Spain loves to keep possession and isn't much of a crossing team. The wing-backs can still be considered of course but any wing-play is usually kept to a minimum.
Morocco
It's been 20 years since the last time Morocco has been present at the World Cup. They qualified because they are resilient at the back. If I asked you to guess which lone team qualified for the WC without conceding one goal, I bet you wouldn't say Morocco. Watch out, they may seem beatable on paper but don't question their desire to defend and make it hard for their opponents.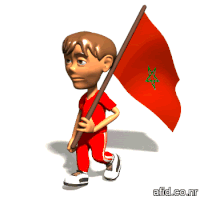 Ziyech is the big name that stands out. On Ajax, he is a monster when it comes to DFS and I assume he will preside over set-pieces for his nation. Amrabat, Hakimi, Benatia, and Boufal are other names which are familiar to us but aside from that, on a defensive team, you probably want to limit your exposure.
Iran
This is another team which shouldn't be taken lightly. Another team with a remarkable statistic as well being the one team who kept a string of clean sheet for 12 consecutive games. We know that these smaller nations will try to defend and play with all their men behind the ball which will make it difficult for their opponents to break them down. Iran will threaten you on the counter.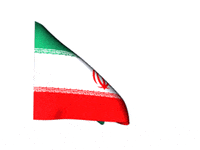 Azmoun and Ghoddos stand out as the stars of this squad. What we are looking for here are players who can thrive in a counter-attacking tactic which will be used by Iran. Those with speed down the flank are applicable. Watch out for Jahanbakhsh.
Prediction: Spain, Portugal, Iran, Morocco
Group C
France
Of all big nations in this tournament, France may just be the one with the easiest draw. Their roster is loaded with superstar talent, unlike all of their group counterparts. There is no room for error here but it shouldn't be that hard of a task. They should convincingly finish first in their group.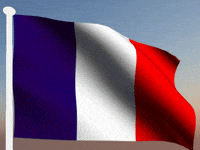 Where to start? Griezmann is surely a popular pick especially after carrying Atletico to a Europa League crown. He should be dynamite in the group stages. Mbappe is another name that stands out to me as he should relish his first big tournament. We all know who Pogba is, though from a DFS standpoint, he is not necessarily a must. With Payet out, we must look to Fekir who may take command of dead ball situations. Lloris and his wing-backs should be cash staples. If Mendy recovers, watch out.
Australia
A team that is still without a manager going into the WC. I don't see this as a great step but at the same time, even if they had one, they wouldn't be in my picks to progress from this group. A lot is to be desired from this team who lacks that goal scoring touch.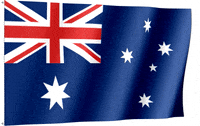 I don't see a 38-year old Cahill breaking many slates. This team is a mystery aside from their main man and main set-piece taker, Mooy. Be sure to take him in cash! Leckie is perhaps the dark-horse of the team if you need an extra when they face a team other than France.
Peru
Peru is back after 36 years of watching from the television. They present an exciting and youthful team, one that will make mistakes but one that will not be afraid to play beautiful soccer. Short passes and possession are in their DNA and being from South America, that makes sense. They are definitely a dark-horse team to progress from this group if they can upset Denmark.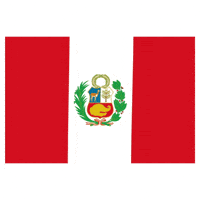 The biggest news is that their star striker, Guerrero, has been banned due to being caught for PED's. Luckily, they still have Farfan to lead this team and is an interesting pick in every slate as he will be relied on to score for Peru. Cueva is usually their set-piece taker so can always be considered for cash but beware that Yotun is also an emerging talent that is capable of sharing in these dead-ball situations. Trauco will be an interesting wing-back when Peru plays more evenly-matched games.
Denmark
Evidently, the team who is expected to come out of this group with France. They have very high upside in their attack but their defence isn't supreme. I think the deciding factor will be that game versus Peru. They have the team to progress, it's just a matter of bringing their qualification performance into this tournament.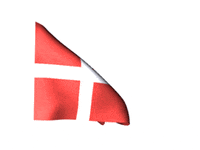 Well speaking of cash players, Eriksen can be used in all formats. Without him, Denmark are nothing. When you can say that about a player, don't think twice about taking him in DFS. He will rack up the points through set-piece situations and shots. With Tottenham he has stars by his side so in some games he takes a hit but with Denmark, there are no big stars, so he gets all the luxury of commanding this team to success. Delaney is another player who scores but sometimes has a brutal floor that can hurt you. If Jorgensen starts up front, he makes for a useful consideration. Lastly, Denmark's wing-backs tend to be very active in the attack and I will keep my eye out for them.
Prediction: France, Denmark, Peru, Australia
Group D
Argentina
Well this is all or nothing for Argentina. For many of their veteran players, it will be the end of the road. Messi perhaps has one more WC left in him after this one but after failing to Germany in the finals in the last WC, I assume he will be amped to get his first major trophy as a player. As always, their defense is the concern as it always seems the talent resides in the attack. The question is whether or not these stars can build cohesion and perform at their expected levels together. That's been the problem and I am not too sure they have addressed that yet.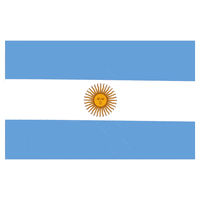 Messi clearly is the obvious choice. Then we have a plethora of great options in Di Maria, Higuain, Aguero, Banega, and Dybala. Wow, these guys usually hit double digit scores most of the time for their club side. Good luck choosing the right pairs or trios for your lines but you know an Argentina stack is in the cards especially during the group stages.
Iceland
It's remarkable to see how Iceland has evolved as a soccer nation. They managed to qualify for the Euros for the first-time ever two years ago and now their first World Cup in the nation's history. This is already a victory for them. They will be here proud, whether they win or lose. I don't see any upset coming this tournament though.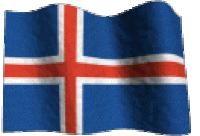 Sigurdsson is literally the Eriksen of the Icelandic team. Without him, they have a very limited chance of winnings any of their matches. Don't fret over deciding to use him, he will be swinging in crosses like no tomorrow. Every set-piece, even if it is at midfield will be swung in because after all, Iceland has some very tall dudes.
Croatia
One could call this the secondary group of death. I think a surprise will come from this group either with Argentina failing to qualify for the next stages or them faltering to one of the teams (outside of Iceland) and finishing second. The only problem with this team is the political background noise affecting the performance of this team as of late. A coaching change was made before the final match of their qualification campaign and their support has dwindled due to numerous outside factors. That will be the biggest obstacle this team faces, the pressure from the outside.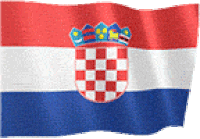 We all know of Modric and Rakitic, of whom will likely be on set-pieces but they are sometimes not so much DFS friendly. The one player that stands out in my mind is Perisic. The most attacking viable piece of this side who should be on the short-list of your considerations in any slate Croatia is in.
Nigeria
Oh how I love this African nation. Nigeria has produced so many greats in the soccer world and continue to do so. They had a tough qualification phase with the likes of Cameroon and Algeria in their group but managed to prevail. They are my dark-horse to progress from this group and maybe, just maybe, pull off a shocker against the mighty Argentina.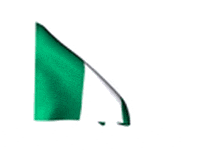 Players like Iwobi, Ihenacho, Moses, and Musa headline the roster for Nigeria. None of them stand out as must-plays from a DFS perspective but they are surely more exciting plays here rather than when they are at their respective club sides.
Prediction: Argentina, Nigeria, Croatia, Iceland
Group E
Brazil
The top-dogs of football, as they should always be known as. If Neymar is 100% fit for this tournament, watch out! This is one of the best Brazilian squads that I have seen in years since the Ronaldo and Ronaldinho days. A undefeated group campaign should be guaranteed. They have everything they need to win this tournament. Anything less than a triumph here will be a disappointment.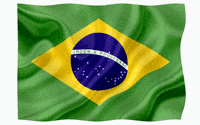 There are so many useful players on this side. This roster is dangerous in every which way, a stack will be very popular with the DFS community. Starting with Neymar who is the soul of this side, he needs to break out here to be considered as one of the top footballers in the world. But it's not all Neymar here, here's the list of players (long list) that can take over any slate: Coutinho, Willian, Firmino, Gabriel Jesus, Marcelo and even Paulinho/Casemiro/Augusto. They are stacked!
Switzerland
They have a side that can easily finish second in their group. However, this is one of the more open groups for a second place finish after considering the definitive first-place team. Nothing too exciting here, but their roster is formidable enough to progress.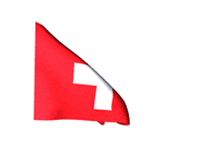 The biggest name to DFS players will be Shaqiri. With the lack of goal scoring threat presiding of the Swiss side, he will be relied upon to create opportunities for them to score. The biggest dilemma with this team from a DFS perspective is the difficulty in assessing their set-piece situation takers. They have three main players: Shaqiri as aforementioned, Xhaka, and Rodriguez. They are all intriguing with Rodriguez being close to a cash play on defense. The dark-horse of this side may reside with Zuber.
Costa Rica
Another side that can hope to place second in the group. The way to describe this side is disciplined. That's how they win their games. They aren't flashy by any means but a structured side can bewilder opponents and that's just what they did in the last WC when they reached the quarter finals.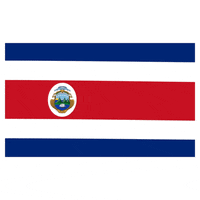 Bryan Ruiz will most likely be the cash game staple of this side as he should cover the majority of set-piece situations. We all know who Navas is, and for a team like this, his shot stopping ability will be of tremendous use.
Serbia
Serbia always seems to have up and coming talent but always fail in the big stages. This time however, they qualified and are present at the WC with a very impressive squad on paper. If they can put it together, I like their chances. I just don't like their history and political issues that can and will affect the side if they begin to slip.

Kolarov will be a beast for this team just as he is for his Roma side. We all know he can rack up the points and it will be no different here. Milinkovic-Savic is another star player to keep an eye on, he should be a difference maker for this side.
Prediction: Brazil, Serbia, Costa Rica, Switzerland
Group F
Germany
The other co-favourite to win this tournament. Yes, the defending Champions are here and they are brimming with talent. We could honestly have three German sides in this tournament and none of them would disappoint. That's how much prowess is in the German football nation. The Germans are talented, strong, and intimidating. It'll be a fun time for them.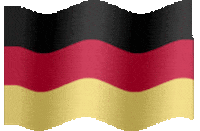 I'm not sure where to start. Their whole squad should be considered. I recommend everyone on this side. No joke.
Mexico
Mexico has always been a side to be afraid of especially in bigger tournaments. However, it seems that their level of play has been diminishing as of late. They have become less and less of a threat and this has been evident through their own LMX squads faltering at the hands of MLS sides as seen in the most recent Concacaf Champions League. They still have a good team nonetheless.
We all know who Chicarito is and he should lead the line here, a goal-scoring dependent forward is not someone you want to build around but for the right price, I'll take him. However, I am more interested in players like Lozano and Vela. These two are dynamic young players ready to thrive in an environment like the WC and they touch every peripheral stat in the book.
Sweden
Yes, they shocked the world by knocking out Italy and qualifying for the WC. Yes, they did so without Zlatan. This side has no real star and as a result pride themselves in a more disciplined and tactical approach. They will continue that here is what is considered the true group of death of the tourney. This will be no easy-task for the Swedes.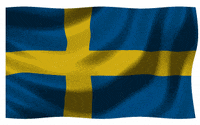 Forsberg will most likely take over most of the set-pieces for this team and with that said, should be a good play in all formats. Outside of him, a bit more digging will be needed to unlock the hidden treasures.
South Korea
The weakest link of the group, an unimpressive qualifying campaign and style of play. Put those two together in a group of death and your hopes of progressing to the next round are little to none. It's not that they have unknown players, some of them do play in big leagues like England and France, but I do not see the fluidity that they need to spark an upset.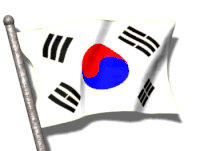 The one player evidently is Son Heung-min. The biggest attacking piece of this side who will unrelentingly take a bunch of shots. For that reason, he is a GPP favourite of mine. Then we have familiar names like Ki Sung-yueng and Kwon Chang-hoon. One of them will preside over set-pieces, or both.
Prediction: Germany, Mexico, South Korea, Sweden
Group G
Belgium
I never know what to make of this side. They have overflowing talent but can't seem to put it together to good use in major tournaments. Maybe it's their egos, maybe it's the coach. We still do not know. Hazard isn't the same player, De Bruyne occasionally takes a step-back, but the fact is, Belgium broke all sorts of records in qualifying: they were unbeaten, they got 28 points from 10 games, they scored 43 goals and Romelu Lukaku became the country's record goalscorer. Therefore, they are the favourites in what seems like a very easy group (outside of England).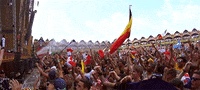 This team is loaded with talent, so many great options with high ceilings that I can't just pick one. They will be very attacking in nature and I will gladly load up on them. Have you seen their opponents? Belgium should dominate.
Panama
It's crazy seeing Panama in the WC. Their historic campaign was marvelous to watch and I am proud for them. This is as far as they will get but they will enjoy every moment! No pressure is on them so a single win for them will be as if they won the whole tournament. A proud nation!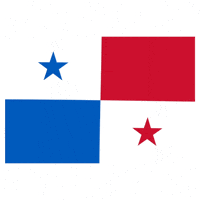 There may be a few interesting players from this side such as Quintero and Murillo. They tend to be active in the attack and may be useful secondary sources of points. Blas Perez is the main name we know who should lead their attack and take shots alongside Torres.
Tunisia
An interesting side here that should take third place as consolation. Nothing to eccentric, just a side that is here to stir the pot in this group. They'll put up a challenge but it won't be enough from my view.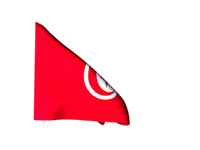 Nevertheless, there are still some good choices for Tunisia. They have been encouraged to attack a lot through their wing-backs so keep an eye on them especially Ali Maâloul. In addition, they have Khazri and Sliti who take the respective set-pieces for their club sides.
England
Undefeated in their qualification run, that tends to be a trend. Another trend for this side, happens to then be the disappointment in the actual tournament. They seem to crack under pressure. They will be hoping that this doesn't occur this time around with youth taking over the selection squad made by their coach, Gareth Southgate. Their group should allow them to finish top or in second, a collapse in the group stages is not foreseen.

If they line up in a 3-4-2-1 or 3-5-2 formation, you best believe their wing-backs will be heavily owned and for good reason. Whether it is Walker, Bertrand, Rose, or Trippier, they will all be good picks especially for cash. The question here is whether Kane can bring his Tottenham form into the side. He is their biggest goal scoring threat and if paired with Vardy, for the right price, may form a formidable stack. Don't forget about Sterling though.
Prediction: Belgium, England, Tunisia, Panama
Group F
Poland
The group that is wide open belongs to F. If Weezy was to tell me what F stands for, it would be freedom. Any team can take this. They are all evenly matched to a point. Poland has a respectable team and if their target man is on fire, they will easily progress.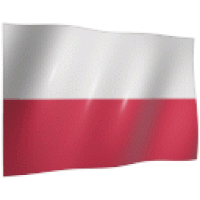 Lewandowski is the biggest name not only of this team, but of the whole group. He should be the leading scorer of the group when all is said and done. Let's see what his price reaches. Other than that, Grosicki is another one to keep an eye on. He loves crossing and we all know that crosses are king on DK. Another option that can rack up crosses is the left-back Rybus.
Senegal
One of my other few teams that I'm excited to watch. Their attack should be awesome to watch, and a danger to any of their opponents. I like their chances of progressing but only if their defence holds up.

Mane is the biggest name here and he will surely be counted upon by his mates. I like him in any format. Then we have Niang and Balde to add to the mix who can provide Senegal with immense scoring opportunities.
Colombia
This team will add some Latin flavour to the group and should excite everyone with their goal celebrations. They are a fun team to watch and if they are all healthy, they will be a hard team to beat. Many people are expecting them to finish top of their group.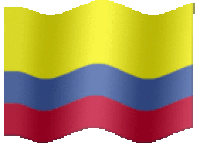 Obviously, James Rodriguez. He will lead Colombia's attacking line and be the most active player. Lock him up. If Falcao is healthy, he becomes a great option up front with his goal-scoring prowess. If not, we can then turn to Bacca if need be. It's a partly young squad, Mojica is an interesting option at wing-back.
Japan
Lastly, we arrive at Japan. Something very strange with this team, very threatening in prior year's tournaments but the coaching philosophy instilled during their qualification campaign was very unusual. Top players like Honda and Kagawa were less relied on because they didn't fit well into the style of play. Considering this, I don't expect them to progress unless they change their approach. The WC is made for top players and if they aren't present, it makes it that much more difficult to win.
As stated earlier, Honda and Kagawa would be the names that would stand out. But if they aren't playing, it remains to be seen.
Prediction: Colombia, Senegal, Poland, Japan
Who is your choice to win the 2018 World Cup?
Leave your prediction below.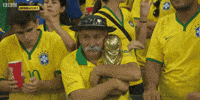 Follow me on twitter @CarlitosWayDFS