Daily Fantasy PGA and the Zurich Classic of New Orleans
With the NBA regular season winding down, the NHL playing only a few postseason games every day, and the MLB blowing my mind with the amount of work it takes I decided to switch most of my attention to golf. I have always been a huge fan of golf, both playing and watching, but I have never really gotten into the fantasy aspect because there was always either a more dominant sport grabbing my focus or the site I had most of my action on did not even offer it. Draftstreet is far and away the best place to play fantasy golf because their salaries actually make a lot of sense and they offer the biggest golf paydays with their GPPs.
Go Big or Go Balanced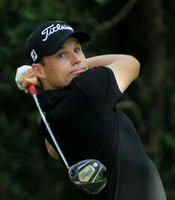 One of the most important things to decide when making a fantasy golf team (especially on draftstreet) is whether to create a well-balanced team full of 6 (or however many) guys who can make the cut or to have a team with a couple top-tier guys and a couple cheapies. From my limited experience with fantasy golf I have fared better with a much more balanced team than when I try to fit in more than 1 very expensive player. The reason behind this is that on draftstreet the bottom portion of golfers (those $10,000 and below) are truly where they belong because of things like missing more than 50% of their cuts this year, having 1000 to 1 odds of winning, or being the 564th ranked golfer in the world. In order to have 2 golfers around $28,000 and higher you usually have to include one of these bottom rung golfers and end up paying for it big when he finishes 78 and 79 for a +13 MC.
Balance is also very important because on draftstreet you receive points for each hole as opposed to other sites that either reward points for where the golfer finishes or simply totals the amount of tournament winnings your golfers make. In these other scoring formats it does not hurt in the least that 20% of your golfers do not even make the cut because if you pick the golfer that wins it all you are all but certain to win the whole shebang. With draftstreet it is extremely important that all 6 of your golfers make the cut. This is why I always look up every golfer I might choose to see their cut making % and also how they have fared in their last couple events.
What to Look For
I have read a few PGA blogs on here and find them very informative on certain things like the upcoming course, which type of golfer will best succeed at said course, and which golfers have done best at this course in the past. While all of these things could help you field a very quality group every week I thought that there could be another set of things to look at in addition to these.
How's Your Season Going?
Most people only value the last couple of events for a given golfer when deciding who to add to their team rather than looking at the whole picture. I feel that this point in the season is the perfect time to begin to look at the season as a whole. While the last 2 or 3 outings might be extremely significant, it is much more beneficial to look at their entire season to date because we have reached the point where there are enough tournament results to see a confident trend and projection of future results.
The Elephant in the Room
Far too often in all of fantasy sports I feel people do not look up one of the most obvious and long lasting things in sports, the odds. Whether it's trying to find out if your NBA players will play the 4th quarter because of a potential blowout, which goalie is most likely to get the coveted W, or where in the world this particular golfer stacks up to the rest of the 100 man field, looking up the odds is the easiest and best way to second check your picks. Applying simple comparisons of a golfer's salary versus their odds of winning and those of the players within the same salary group can be a very important and provide a lasting success in fantasy golf.
Wait, He ISN'T Playing?
Sometimes the most important reason why you win a fantasy sports matchup is the easiest thing you did. I cannot urge enough, especially in fantasy golf, the importance of checking to see if your golfers are even playing. Every single week there are numerous golfers who withdraw for countless reasons. You would be amazed the amount of people who field golf teams with players not even playing. I urge all of you to check rotoworld.com to find out all the updates on golfer's injuries and withdrawals.
Zurich Classic in New Orleans
Finally it is time for me to combine my strategies to this weekend's field in New Orleans.
Who is NOT playing:
Making it simple this week I will list the golfers who have withdrawn from the published field and most likely are listed on draftstreet (they do not remove players from their list when they withdraw).
Boo Weekley, Brandt Snedeker, Billy Mayfair, Anthony Kim, John Huh, Kevin Stadler, Tom Gillis, Duffy Waldorf, and Arjun Atwal have all been removed from the published field this week.
Some of my picks:
Matt Every $11,844: What a steal Matt is this week. He is coming off an impressive performance last week where he ended up setting the course record (63) and finished T2. His odds of winning are 60/1 which blow away others around his salary like 150/1, 175/1, and even 200/1 (this dude costs MORE!). He sports an average cut making % of 6/11 but is 3 of his last 4 and has T2, T3, T6, and T8 finishes all this year. Unreal value here.
Nick Watney $19,499: He is a top-tier guy under priced this week. Nick can just as easily win this tournament as people like Bubba, Stricker, Webb, and Donald can, but the cool thing is he costs $14,000-$5,000 less than all of these guys. His odds of winning are 33/1 which puts him 8th most likely to win and his salary is 10th most. You might think he isn't under priced because of this but the rosters at the top are $1,000's apart as opposed to most other salaries that are only $100's apart. He has made a perfect 8 of 8 cuts this year so he is a must play on draftstreet.
Good luck to everyone this week and until next time…
keep grinding.