GuarGuar's NBA Pick and Pop: 2/28/20
: I have been unexpectedly really busy this past week. Really bums me out I wasn't able to do my normal writeups. Anyway, the PnP is back for tonight's 10-game slate. It's actually a pretty tough slate on DK in my opinion. No clear value right now and everybody is priced pretty correctly. Roster construction should be tough as we are starving for value, but there really isn't a stud that we are looking to pay up for. Anyway, let's dive into it!
Devin Booker (7800 DK/7500 FD) and/or Ricky Rubio (7100 DK/6400 FD): My Suns host the Pistons tonight in a game with a 219 total. Phoenix has almost a 114 implied team total right now. A lot of Suns players are popping in projections on both sites right now. Kelly Oubre suffered a torn meniscus (rip Tsunami Papi ☹), so there is usage to go around. I expect Rubio to continue to play close to what's he's done so far post all-star break. And so I still feel 7.1k is too cheap. If Detroit doubles Booker, Rubio will be a big beneficiary. Detroit probably won't double Booker unless he gets hot. Which at that point, Book can still hit value at a depressed price tag of 7.8k. Devin has almost a 46-point median projection which would be 5.9x his price tag. He had a really bad shooting night last game, so I expect him to bounce back today.
I think there's a case to play both on FD, where they both are cheaper. FD is an overall easier construction today though. Detroit's pace is not appealing so I'm pretty against stacking more than 2 Suns in a lineup tonight, but if you're going to do it, I suggest FD.
Jimmy Butler (7900 DK/7900 FD): Jimmy after the Heat's most recent loss talked about how he isn't doing enough to help the team. I don't know if that means more usage or less usage going forward. But he has been bad in the clutch this year and streaky with scoring. He's got a pretty good price tag against Dallas tonight, and the Heat have a 116.5 implied team total. Jimmy has a 44-point median projection which would be 5.5x his tag. On this slate, with the tight pricing, that should be more than fine in all formats. Dallas won't double him at all. Comes down to his overall aggressiveness.
Bojan Bogdanovic (4800 FD): Bojan is really a FD only play for me, and that's what I'm writing him up as. He's been really bad lately, but 4.8k against Washington is simply too cheap. If there's a team to get right against, it's the Wizards and their league worst defense. Massive pace up game too so the opportunities will be plenty.
Rudy Gobert (7800 DK/7600 FD): Rudy has struggled recently too for Utah, but this matchup and price against the Wizards is too good for me to ignore. Washington plays at one of the fastest paces in the league, so Rudy's peripheral stat upside is through the roof. They are also really bad at defending centers in general, so his scoring upside is higher than normal too. The Jazz have a 121 implied team total. You do not simply see that very much. Probably going to need a Jazz player to ship tonight, considering all of their prices are reasonable. Rudy's got a 42-point median projection, but his upside is 50+ easily. Great play on both sites.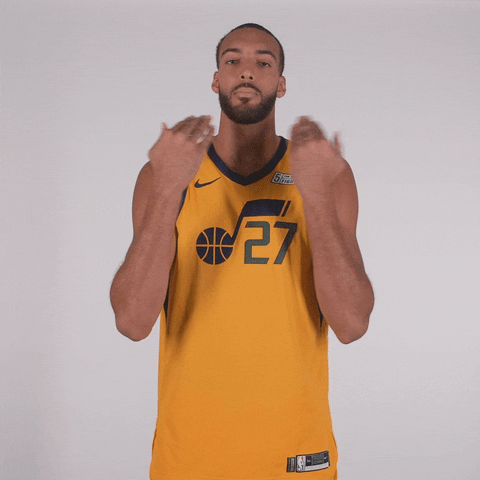 Jarrett Allen (5100 DK/5200 FD): It's hard to predict which of Allen/DJ get the bigger minutes on a given night, but when Allen isn't in foul trouble or overmatched, he can still produce big time. He gets a really favorable matchup against Atlanta tonight, in a game with a 235 total. 25+ minutes in this environment at 5.1k is appealing to me on this slate. He's got a 28-point median projection which would be 5.6x his tag to begin with. But the upside of 35+ is certainly there and very possible of happening tonight in my opinion. This ultra-fast paced game really suits his play style and peripheral stat upside. Very viable on both sites.
:
-Porzingis
-Jrue
-CP3
:
-Ayton
-Wood
-Love
-Jokic
:
-Sac/Mem