GuarGuar's NBA Pick and Pop: 8/01/20
: Thursday was a breakeven day for me. I had way too much Danny Green to have any chance of a really good night. Apologies for no article yesterday but I'm ready to roll for this 5-game Saturday slate! Pretty low total games across the board except for the NO-LAC national tv game. The pricing is still pretty soft on both sites in my opinion. Somehow certain chalk values have even decreased in price! We will get to that later. Anyway, let's dive into it!
Monte Morris (3500 DK/3900 FD): Gary Harris and Will Barton are out for Denver today. Jamal Murray is questionable with a hamstring injury. There is quite a bit of opportunity here for Monte to see a big minutes boost with solid usage. And his price doesn't come close to reflecting that. Is this matchup against Miami good? Absolutely not. This game has a 211 total. However, his price is so cheap it doesn't matter. He's got a 7x median projection. He's a great play and if Murray is out, he's an absolute lock.
Donovan Mitchell (6900 DK/7200 FD): Mitchell was a great play on Opening night at 7.2k. Today he's 6.9k however it is a worse matchup. OKC is a much better pick and roll defensive team. However, they do not hard trap, and Mitchell will still have insane usage. His price is way too cheap for his role on this team without Bojan. Donovan almost has a 40 point median projection and we know he's got 50+ upside. Great play on both sites and in all formats.
Jordan Clarkson (3900 DK/4500 FD): Clarkson was the chalk value on DK and smashed and now his price is lower?!?!? He's going to play a lot of minutes and chuck. He's 3.9k. There really isn't much to it. He lets you fit stud players. He's got a 7x median projection. I'm cool eating this chalk.
Kawhi Leonard (8900 DK/9500 FD): We get Kawhi in a phenomenal matchup against New Orleans and at a really good price tag. This game has a 227 total and New Orleans is 2nd in pace. Kawhi runs pick and rolls over a third of the time and New Orleans is one of the worst PnR defending teams in the league. Kawhi could chuck up a lot of shots in this game. No Lou Will or Harrell again for LAC, so the offensive usage is there big time. Kawhi's taken an average of 23.5 shots against NOLA in the first two matchups. I expect something very similar again today. Great spend up option today on both sites.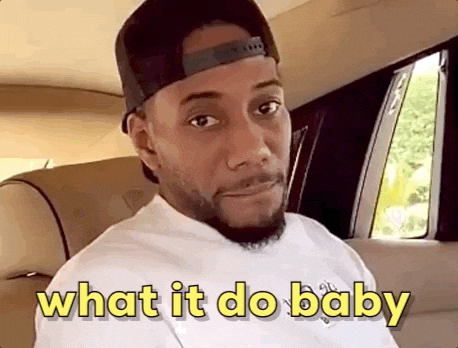 Derrick Favors (5000 DK/5100 FD): Favors burned a lot of people on Thursday, but I think he has a great bounce back game here against the Clips. He's smashed them both times this season, and I'm expecting a third time tonight. The Clippers weakness is against bigs and Favors should see 25+ minutes. Zion will be limited so there is a little more usage to go around. His price tag is very favorable on both sites. He's got only a 26-point median projection but I know he has 40-point upside here in this matchup. Like him a lot on both sites.
Nikola Jokic (9000 DK/9000 FD): Jokic at 9k with no Harris/Barton is very interesting. Miami is a tough matchup for centers but Jokic is arguably the best in the league. 9k is a very appealing price tag for him. The pace of this game is a massive concern, but we are limited with great value spend up options tonight. He's got a 48-point median projection, which would be more than fine on a slate like tonight.
:
-Ball
:
-Siakam
-Turner
-Embiid
-Warren
-D. Green
:
-Utah/OKC