GuarGuar's NBA Pick and Pop: 8/06/20
: Apologies for no article the past couple slates I've been very busy. I'm still on a high from that Devin Booker buzzer beater the other day 😉!!! Anyway, the Pick and Pop is back for today's 5-game slate! Some interesting games and matchups for sure today. Let's dive into it!
LeBron James (10,500 DK/10,100 FD): LeBron and the Lakers take on the Rockets tonight during primetime. I'll put a disclaimer out that if Russ is out for Houston I am absolutely changing to Harden. LeBron has struggled so far in the bubble, but this is a good get right spot. He did play 30 minutes yesterday, so I do have a concern as to how much run he will get on a back to back, especially since the Lakers have clinched the 1 seed. The Rockets switch every pick and roll, so that will lead to a lot of isolation situations for James tonight. The pace of this game should be decent and could very much end up high scoring. If James approaches 35ish minutes I definitely think he can smash his 52 point median projection.
Mikal Bridges (4900 DK/4800 FD): My 3-0 Bubble Suns!!! take on the 3-0 Bubble Pacers in a game with a 229.5 total. Bridges will be tasked with slowing down the scorching TJ Warren and should see a ton of minutes (assuming he stays out of foul trouble). Bridges showed a lot of scoring upside during the scrimmage games and it's only a matter of time before that happens during one of these regular season games. Indiana is a pretty solid defense and their hard-hedging scheme doesn't really help Booker in terms of scoring. I can see him kicking it out quite a bit to the wings today. Bridges has a 5x median projection but I really think an upside performance can come here. Great tourney play on both sites.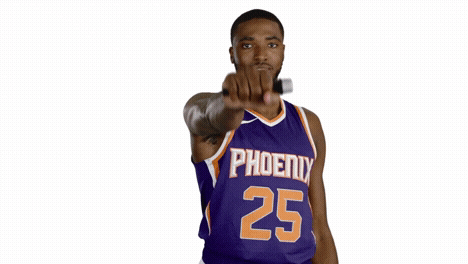 Paul George (7800 DK/7700 FD): We are really getting a good price tag on PG today on both sites. This game against the Mavericks has a 232 total and should be a great fantasy environment. The Mavericks don't trap on pick and rolls so PG should be able to get great looks consistently. He shot poorly against Phoenix the other day, so I'm expecting a bounce back performance today. He's got a 43 point median projection which is about 5.5x his price tag. Great play on both sites in all formats. Kawhi is the obvious pivot as deciding between them is very difficult. I side with PG because Kawhi logged a lot of minutes on Tuesday.
Kelly Olynyk (4800 DK/5000 FD): With Jimmy Butler still out for Miami, Kelly O will start again and should see around 30 minutes. He's got quite a decent offensive usage rate in the bubble. His price tag does not reflect his past performances. I think he's a very good cash game play. He's got a 5.9x median projection. I think he's a great tournament fade too in large field GPPs. There are certainly routes where he doesn't get there and a guy like Crowder or Nunn gets there instead.
Deandre Ayton (7200 DK/7500 FD): Ayton is simply just too cheap on both sites. I understand fantasy wise he's been underwhelming the past couple games. But this tag is way too cheap for him being in a 229.5 total game. His season averages absolutely crush this price tag. He's got a 43-point MEDIAN projection. His upside is 50+ easily on any night. It's not a great individual matchup against Turner but overall usage and this low tag have me very intrigued.
:
-Warren
:
-Jokic
-Harden
-Booker
:
-D. Green
-Nunn
-Iguodala
-KCP
-Monte
:
-Por/Den