It's the Most Wonderful Slate of the Year
Okay, it's a pretty cheesy title, I'll admit it. I kept trying to think of a title like "The Complete Christmas Crunch-down", but crunch-down isn't a word and frankly I just look dumb even putting these words down on paper. I digress.
While some people look forward to the gifts and the holidays and the desserts, I look forward to the massive edge of late swapping to an unowned must-have value point guard following late news that breaks the slate wide open. A lot of casual players will set their lineup early in the morning and forget about it and spend the day with their family. There is always a lot of dead money on slates like this and to quote one of the best movies of all time, "It's immoral to let a sucker keep his money." – Mike McDermott [Rounders]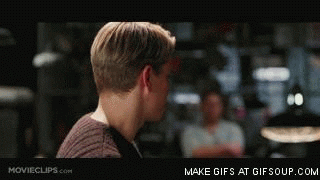 Anyways, before we get into the plays, I'd like to say that I'm not opposed to Christmas! I think it's great that everyone is happy. Perhaps the only hot take I'll throw out there is that I think the music is absolute trash and gives me a headache. Maybe that's not a hot take, I don't know. (I swear I'm a good person).
A Quick NBA Strategy Note:
Okay, the last thing I want to mention is, (I swear I'll start the analysis soon), if you're new to NBA DFS, it is unlike other sports. If you're coming from NFL, you are most likely brainwashed from correlation and have been stacking good game environments. While that is correct for the NFL, correlation is actually very weak in the NBA. You may be thinking "Oh but don't people pass to each other and get assists?". Sure they do, but when players are dropping 60 fantasy points, 1.5 points for an assist is barely anything in the grand scheme of things.
What I'm basically saying is, don't feel like you have to stack a certain game in order to take down GPP's. In fact, I advise against it. Pricing, leverage, and projections are going to matter infinitely more than correlation. Some superstars will dominate usage rates and it will only lower the ceiling of his teammates because there are only so many shots and rebounds to go around in a game.
Let's (finally) get into this awesome slate and find our edge!

I couldn't decide whether I should go game-by-game or position-by-position. Ultimately, I think it'll be easier for people to digest when it's by position because you can focus on who will be popular at the position, and if you play on FanDuel, it'll be easier to decide between players since they have strict lineup eligibility. (Note: This will mainly be a DraftKings article but I'll try to mention a few FanDuel plays).
The chalk plays at PG on DK currently are Eric Bledsoe and Tyler Herro. Ownership is relatively spread out though as these two players only have ownerships of 25% and 31% respectively. What's interesting is that Goran Dragic also has a projected ownership of 24% despite playing the same position as Tyler Herro and on the same team. I'd recommend setting a rule to play at most 1 of these two as they will likely cannibalize each other's minutes.
I'd be much more inclined to play Herro over Dragic at a similar ownership & price because Dragic only played 26 minutes last game while Herro played 32.
Jrue Holiday is priced at $7.5k and should come with very low ownership despite a very solid matchup against the Warriors. People may be scared to click his name as he plays on a team with Giannis and Khris Middleton, but Jrue Holiday is a great fantasy player who racks up a bunch of ancillary stats and could easily pay off that price tag. He also provides leverage off a likely chalky Giannis.
Frankly, there isn't a lot to love at the PG position on this slate. Steph Curry is probably overpriced at $10.2k and perhaps Lebron James is too. I suppose you could do a lot worse than play Jeff Teague, although he will be coming off the bench, $4.2k is a solid price for a guy who will be leading the second unit for Boston. I also like Kyrie Irving in a vacuum at $8.9k at only 7.7% ownership as he is the type of player to take over a game.
If you can't tell, there is obviously still a lot up in the air in terms of what to expect from these teams as they have only played 1 game thus far. Don't be afraid to take some stabs at lower owned guys here since chalk on this slate could be very suspect.
FanDuel Note: Steph Curry is only 8.7k on FanDuel which is just too cheap, so if you wanna play Steph just play him on FanDuel instead. Tyler Herro is SF eligible? Jrue Holiday has a great price at 7k but is projected to be the second highest owned PG over there.

Unfortunately, Jaylen Brown will probably be one of the higher owned players at the SG/SF position, but he is one of my favorite plays on the board. I know we are dealing with small sample size, however, he took 24 shots last night and had a usage rate of 28.79% to the tune of 52 DK Pts. With Kemba Walker sidelined and Gordon Hayward out of the picture, I fully expect the Celtics to be a Jaylen Brown and Jayson Tatum show. At $7k Jaylen Brown is underpriced and a matchup against the fast-paced Nets could bode very well for Brown.
Duncan Robinson is rating out well from a point-per-dollar perspective (P/$) but he is also showing up with 27% ownership. Duncan Robinson is a type of player that I typically try to avoid at high ownership, he is extremely dependent on scoring and a very low usage player. If he isn't hitting three's then he will very easily underperform in a big way, I think there are better sources of salary relief on this slate. JJ Reddick is coming with similar ownership and is also priced at $4.4k and he can be relatively avoided for the same reasons as Robinson.
Pricing is tight for this slate man! The only other person I would mention is Dennis Schroder at $6.3k, he had a great first game and was very efficient in 27 minutes, if he can get 30+ minutes I believe he will be able to pay off his price nicely even though Anthony Davis and Lebron will dominate usage.
FanDuel Note: Paul George is $7.6k which is a very nice price for a weak position, Dennis Schroder is also only $5k and will come with high ownership.

Small Forward is kind of interesting on this slate. People like to spend down at this position which creates natural leverage spots for the top guys. Someone like Jayson Tatum will probably go overlooked because of his $9.3k price tag. I'm here to tell you that Jayson Tatum is a freaking stud and absolutely worth that price tag, especially with Kemba out. He is going to dominate this team in terms of usage. Unfortunately, it might be tough to get both Tatum and Jaylen Brown in the same lineup especially at those prices and I generally don't like to play two studs from the same team. All that said, it might be okay to put them in the same lineup on this slate.
When I'm paying down I actually like Dorian Finney-Smith a lot which is gross to say. I'm generally not a fan since he is a low usage player in this Luka offense, but the reality is that he played almost 36 minutes in a close game against the Suns. With Porzingis sidelined, Dorian Finney-Smith certainly has a role in this offense and at $4.8k, the minutes make him a relatively safe option. Josh Richardson, on the same team, is another solid option who will play big minutes although we don't quite know what his role will be in this offense yet.
It probably goes without saying but Kawhi Leonard can always be an option even at $9.8k, he shot poorly on opening night (10-for-26) but I assume that's more rust than anything. He still owned a 37.85% usage rate and will be the focal point of the offense.
FanDuel Note: Jaylen Brown is still a great option at $7.5k and Michael Porter is much cheaper on FanDuel ($5.4k) than he is on DraftKings ($6.7k). Herro and DFS are both great value options as well.

Maxi Kleber chalk, what could go wrong? Jokes aside, I guess he can be considered as a value but man it's pretty thin if you ask me. I know he's $3.5k and Porzingis is out, the reality is that he only play 26 minutes and finished with 15.75 DK Pts. Maybe I'm weighing one game too heavily, although it's still Maxi Kleber who is not a great fantasy producer as it is. I don't know, it just doesn't feel good to play Maxi Kleber at that ownership when he could very likely get you 12 DK Pts which would be a surprise to no one.
The obvious spend up is Giannis Antetokounmpo but I will probably be taking a balanced lineup approach based on the limited value there is and since the chalk construction is a stars and scrubs approach.
Zion Williamson is a solid mid-upper range play at $8.1k and will come in at fairly low ownership. He got into foul trouble in the first game but would've played around 34 minutes in a "normal" game. 34 minutes for Zion is something we really haven't seen a lot of and he could very easily pay that off if he takes over. Kevin Durant is also in play I suppose at $9.4k even though coming off the ACL he could still be a bit rusty.
FanDuel Note: You can probably fit Giannis in a lot easier on FanDuel than on DK, Zion is also pretty cheap at $7.7k relatively speaking. KD at $8.5k is also solid, make sure you don't play Kleber here because he's $5.3k which there is just no reason to do that to yourself.

Alright we made it! I appreciate it if you've made it this far with me and I hope there is some information above that has been useful.
Bam Adebayo is sitting very pretty there at $7.8k on DK. Surprisingly, the Center position seems to be very weak on this slate which is almost never the case. This is also the first time I think I've ever seen Giannis as Center eligible. Strange.
I guess this could be the reason Maxi Kleber is gaining more steam than usual because people just want to punt it off to get up to the studs. I think Bam Adebayo may come a little lower owned than what we currently have at 25% ownership. He's really the only center I'm excited to play honestly. He also fits with my balanced build so it just makes a lot of sense for me.
FanDuel Note: This is a lot more interesting and feasible on DK. It looks like the chalk construction will be to pay down for Theis or Harrell. Maybe some people will chase Wiseman's game even though it was almost all garbage time (40%+ usage in the 4th quarter of blow-out). From a tournament perspective it make sense to get up to Bam Adebayo here if you can since he will be very low owned and is still one of the best center plays on the slate.
Okay that just about wraps it all up! (insert Christmas present wrapping pun).

If you enjoyed this article feel free to leave a comment or hit the thumbs-up at the top of the article. You can also follow me on twitter. Or you can do neither of those three things and do whatever you want. Let's fire up these plays and take down some GPP's and as always, may the football gods have mercy on your souls.