KBO DFS: The Argument for Jin-ho Lee
Jin-ho Lee is $4k and faces Hanwha on Sunday morning.
That's it. That's the argument.
I'm either writing a ten-word argument or a 500-word argument. Rotogrinders prefers 500, so here we go. Trust me. It's worth it.
No matter how easy this decision is, it is crucial to understand why this argument is sound. It isn't, simply, Cheap Guy Plays Dumpster Fire. The argument is based on deductive reasoning, the need to go cheap, and nowhere else to go.
We need to go cheap at SP2 for reasons you'll see when we look at all of the alternatives to Lee: the expensive offenses are the ones facing the gas cans.
Those alternatives all have glaring red flags:
Jung-hyun Baek ($5,700 vs Kia) — Baek can't strike anyone out and gives up too many long balls. He only has 4.99 K/9 and has given up 1.14 HR/9 since 2019. His control is fine, but—still—just a microscopic 4.8% K-BB%, which is ninth-worst in The O out of 51 qualified pitchers. his HR/9 is sixth-most and is K/9 fourth-fewest. He isn't just the worst pitcher on the slate. He's among the worst in the whole league. We wanna stack Kia, not roster Baek.
Kyung-eun Noh ($6,500 vs. KT) — This 36-year-old didn't pitch in 2019, but we know (PUN) that he hasn't posted a FIP under 4.99 since 2013. He's given up six HRs in his 39.1 IP this season. Noh, thanks (sorry, couldn't resist). We wanna stack KT, not roster Noh.
Min-woo Kim ($7,000 vs. NC) —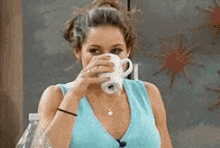 Min-ho Lee ($7,200 vs. Doosan) — This dude's averaging 90.6 mph on his fastball. That's elite. He's only had 6.17 K/9. That's the opposite of elite. Contact rate on the fastball is over 91%, telling me that it doesn't move. This concerns me. After his slider, Lee also doesn't really have a third pitch, forcing him to rely on the fastball over 40% of the time any given start, if not over 50%. And his slider is surprisingly soft for a power pitcher, averaging under 86 mph. And, oh yeah, he faces Doosan. The kid has a ton of upside, so he'll carry ownership. It'll just be too much ownership for the risk.
And that's everyone under $7,500.
If you didn't like Jin-ho Lee before the start of the post, you better like him now. I'll gamble on a complete stranger with an average velocity of 87.5 mph on the fastball and a mid-70s change with seemingly competent Korean kryptonite (a.k.a. a sinker) for $4k.
There are three rosterable pitchers over $7,500 and the cheapest is the $8,300 Raul Alcantara. Put Eric Jokisch in a lineup with him and we only have $4,075 per remaining player. That's nothing when our player pool consists of NC, KT, Doosan, and Kia stacks. All four of those teams have two or more players over $5k that we need for the core of our stacks. Double stacking Kia with NC, using Preston Tucker, Hyung-woo Choi, Jin-sang Kang, and Sung-bum Na as our core, we're left with $2,625 for each of the four remaining players. Good luck with that.
Substitute Lee in for Alcantara and we have $4,612 per remaining player and $3.700 after the core of our stacks.
If you need a refresher or an affirmation as to why Hanwha matters, they are: dead last in with 3.28 runs per game, a .629 OPS, and 24 HRs, among other categories. They aren't last in Ks. They're ninth of ten.
If we had the metrics, I'd bet 10% of my bankroll that Hanwha is giving up the most points to SPs.
MARGINAL NOTES
— The main stacks of the morning are Doosan, KT, Kia, and NC. Full stop. Eliminating one of those four from a lineup is getting really cute outside of MME play and the prize pools don't really warrant MME play, imo.
— On FD, Samsung is probably the money-saver. No one ever plays them and Hyun-jong Yang has just enough red flags to gamble against.
— Alcantara is very interesting play. This post was going to be the argument against Alcantara, but a deeper dive said, hell no. His next time out, I'll share my research. For now, you'll just have to take my word for it. If I play three or more lineups, you can bet your ass that I'm letting it rip with Alcantara-Lee in one.