KBO DFS: The Argument for Jong-hoon Park... Against Doosan
Jong-hoon Park faces Doosan, so you're like: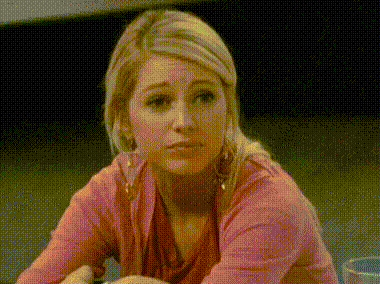 And I'm like: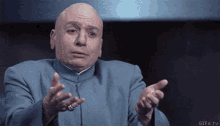 We've got eight pitchers from which to choose on this DK slate in the morning, and—frankly—I already wrote up my love for the KT stack against Mike Wright yesterday, which still applies as they still face Wright today after all of the rainouts. Only eight pitchers while not liking the two at the top—Wright and Dan Straily—means we gotta crack some eggs and make an omelet here 'cause baby can't go hungry.
At the top of the list is not Park, admittedly. At the top, for me, are Tyler Wilson and Min-woo Lee, but mixing in some Park over Wilson might be necessary to afford some bats. Park has a craptastic matchup, but is a great leverage play for the talent.
Doosan is highly owned no matter who the pitcher, but they're almost like the Boston Red Sox of a couple of years ago. A lot of HRs, but not the most and not spread out, while BABIP'ing pitchers to death. Doosan produces runs and has the high OPS like no other but the NC Dinos, but they aren't exactly a Murderer's Row. They've only got two bums in their lineup, but they have vulnerability throughout after Jose Miguel Fernandez, Jae-il Oh, and Kun-woo Park with the other six in their projected lineup carrying wOBAs at or under .333 against RHPs since 2019. And Oh is fresh off the IL after what was called a side injury, so who knows what that swing is like.
When a nightly highly-owned team, regardless of matchup, faces a highly-skilled pitcher, it can be to our advantage to pounce on the pitcher's low ownership.
And Park is highly skilled.
This season, Park's 9.60 K/9 is fifth in the KBO, his 16.3% K-BB% is ninth, and his 3.94 FIP is 14th. I isolate this season because in the offseason he replaced his crappy fastball with the Korean Kryptonite, the sinker.
Earlier this season, when I looked at Park's cosmic shift and focused on the sinker, neglecting that his curveball is straight wicked. The sinker is averaging out at only 81.9 mph and he's thrown it 24.9% of the time, whereas the curve is averaging out at a knee-buckling 74.8, in contrast, and he's thrown that a whopping 39.9% of the time.
The curve is relevant because hitters are getting straight fooled. They're hitting .194 on the pitch with a 73.5% contact rate. We made the point of Doosan smacking the ball around the field being so pertinent to their run-scoring because BABIP'ing your opponent requires a high frequency of making contact. That isn't really happening to Park's curve. If you're into BvP (I'm not), Doosan only hit .125 against Park's curve in their May 26 meeting.
Park does walk hitters and that's of concern. His 3.40 BB/9 is 28th of 39 qualifying pitchers this season, but we have to bring it back to the ceiling his K-BB% rate shows. And his 0.80 HR/9 sounds high in a league that averaged 0.7 HR/9 in 2019, but we have to put Park HR rate this season in the context of this season where the league rate has been around 1.0.
At $7.800 on DK and $26 on FD, we aren't getting a bargain. The matchup dictates being cheaper, but the skill is priced about right. No one's gonna go here because it's Doosan. Mixing Park with KT has a high ceiling to take down a GPP.
Four-game slate, people. Slim pickins.
MARGINAL NOTES
— Park is spelled "Jong-hun Park" on Fangraphs.
— I stand by KT play for Thursday's slate, obviously, as I linked it above. But I have to make a correction: Kyung-soo Park, a great play, was placed on the IL today.
— Wilson climbed up my list by process of elimination. His ceiling isn't great, but the floor is great for the price. He's less shaky than Straily and Wright.
— Always check the weather, people. Kevin Roth and MyKBOStats do a great job. Looks like Kia-Lotte and Hanwha-Samsung (FD only) are at high risk of postponement, eliminating Straily anyway. Stinks because I wanna stack Kia, too. I'm just crazy this slate.