KBO DFS: The Arguments for Hee Dong Kwon and Fading DK Volume
The NC Dinos are likely the stack of the Wednesday morning slate. On a slate where so few pitchers' home run problems stand out, NC's opposing pitcher's control problems stick out like a sore thumb. Hee Dong Kwon will be one of the biggest beneficiaries of it.
NC faces Geon Wook Lee, who sports a fine below-average 6.87 K/9 and super-solid 0.49 HR/9, but an alarming 5.40 BB/9 for an embarrassing 3.9% K-BB rate since 2019. With Casey Kelly's 1.11 and Odrisimer Despaigne's 0.86 HR/9 leading the slate, the logical next step is to hunt down a guy with control issues and, boy, have we discovered our prey.
We only have 36.2 IP on Lee from 2020 after two years removed from the KBO (for reasons I won't pretend to know), but control is control and he doesn't have it.
Of 156 batters faced, Lee has only thrown strikes on 47.4% of first pitches. For comparison, Dakota Hudson led MLB in 2019 with an 11.4% BB rate and his first strike rate was still over 55%.
We've gone over this before, but we'll do it again: don't throw strikes, get deep into counts; get deep into counts, get forced to throw strikes; get forced to throw strikes; get forced to throw strikes, throw more meatballs; throw meatballs and the homers become inevitable. Or throw more balls and allow more baserunners, putting runners on base for the three-run HR.
One of the prime beneficiaries of such a pitcher today is Kwon, who hits second (or sixth) for NC. Between 2016 and 2018, Kwan was an average hitter with a .355 wOBA and a 9.2% BB rate and a .151 ISO. Since then, his walks have gone up and so has everything else with them.
In 2018, Kwon had three-ball counts 20.2% of the time. In 2019, 25.4% of the time. In 2020, 29.3% of the time.
Since 2019, Kwon sports a 12.7% BB rate, and with it, his wOBA has gone up to .367. This season, the BB rate is way up to 14.1% and his wOBA and ISO have ballooned to .434 and .246, respectively. Against RHP, he's slashing .318/.435/.579 for a 1.015 OPS.
You can get all of this for $3.200 on DK and $9 on FD.
That's it. That's the argument.
As for pitching, Dan Straily is the only palatable SP on the slate, making it really tough to wanna put serious money into DK lineups. Cash feels like an absolute no-no there and there isn't much of an argument past a single lineup or three.
First off, Straily is $10k, so spending over $8k up to Casey Kelly, Warwick Saupold, Odrisimer Despaigne, or the hilariously priced Jae Hak Lee automatically means fading NC and Doosan on a slate where it's thin to find stacks. That's fine, but that's the cost and the pitchers just aren't the caliber for that cost.
Casey Kelly, $9,300 — He isn't just getting BABIP'd around. He's given up 1.11 HR/9 and has a 4.75 FIP this season. I don't even wanna pay $7,300 for that.
Jae Hak Lee, $8,700 — GTFO with that 5.90 K/9 this season.
Warwick Saupold, $8,300 — The 1.19 GB:FB ratio is top-15, but he has only had 6.11 K/9 since 2019. We can't pay $8,300 for that.
Odrisimer Despaigne, $8,100 — Probably the most reasonable because he has the most K-per-inning upside on the slate, but Kia isn't really exploitable. Probably our best SP2 option and he's a few hundred too expensive.
Min Woo Lee, $8,000 — Again, with the 6.1 K/9. Can't handle it.
After Lee, it's all garbage.
Tae In Won, $7,700 — 5.34 K/9 and a 4.83 FIP this season. WTF is happening here?!/
Jong Gi Park, $7,200 — Good K stuff with an average 88-mph fastball and decent control, but do we wanna roster a guy for over $7k with only two pitches and under 20 IP with the shortest of leashes?
Geon Wook Lee, $6,600 —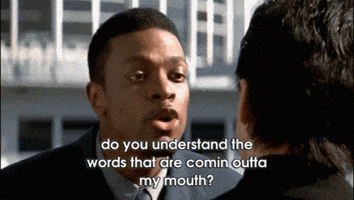 Sung Hyun Moon, $4,800 — Opener. Don't bother.
Here you have it. The names for which DK wants us to spend real American dollars. Really tough to play on there for this slate.
MARGINAL NOTES
— Briefly touched on Kelly and Doosan, but where NC might be the owned stack of the night, Doosan has the most potential. Having seen Kelly a bit, he's getting hit hard. We're not talking seeing-eye singles, we're talking hard-hit balls in play. And we can't ignore the highest HR/9 on the slate.
— We can do Park. It's just that I hate trying to pick on LG with RHPs. The second he gives up the third run, he's out. That said, five Ks in five-plus with two earned runs can cut it with this motley crew.
— Where we're not restoring Despainge, by all means, stack Kia. Despaigne can get blown up and KT's pen might be a horrorshow.