Process vs. Results
Hey all! Back again with another blog. First, I want to thank everyone for the amazing feedback and support I received on my previous blog. I love NBA, I love DFS, and being able to write here on Rotogrinders and hear others enjoy it is really something special to me. Thank you for taking the time to read my blogs and please continue to leave feedback whether good or bad!
Process vs. Results (name still TBD) is a series I'm really looking forward to doing consistently. I think one of the most under-utilized tools in DFS is having the ability to look back and analyzing on the previous day's contests and lineups. ResultsDB is a tool that everyone should be using, and it's also part of my daily process. Everyone should be trying to see what they missed from the winning lineups (why they saw something we didn't), along with also trying to see where we went wrong ourselves. Now, there will always be some form variance but I always preached that if your long-term process is optimal you will be a winning player. With my blog, I'll give you some of my plays from the previous day, why I went to each of those plays, and how and why they smashed or busted. Hopefully seeing my approach can help your thinking throughout your process as well.
The majority of my action is on Draftkings so that's where I'll be referring for pricing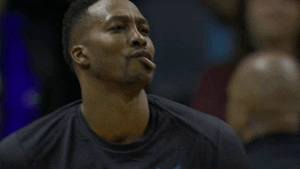 Why I went there:
My day with NFL wasn't the greatest, so the obvious degen move was to run right to Draftkings and fire up some NBA lines to try to recover (that wasn't the case… Thanks Derrick Rose). Seeing Dwight at a $5,900 price tag was a clear value play to me. This is a guy who historically has been a solid fantasy point per minute (FPPM) player priced like he was on a minutes limit coming back from injury. The Wizards ranked dead last in Total Rebounding, and I thought Dwight would surely fill the void. We heard he had no restrictions going into his first game of the season on Friday, and although he only saw 23 minutes that held true. The game just blew out to the point Wizards starters didn't get full run. But, he still posted 28.75DKP in those 23 minutes. As a 1.23fppm player in his last year with the Hornets and a 1.25fppm game in his season debut with an estimated ~32 minutes against the Knicks, I projected Dwight around 40DKP and locked him as my first piece into my lineup.
The Results:
I've seen lazy. I watched Lamar Odom and I've watched Shawn Kemp. I didn't think I could see much worse until I watched November 5th, 2018 Dwight Howard. Part of my problem could be I'm very bias on Dwight ever since the 2008 Dunk Contest. If you watched it I'm sure you still have some love for him too. Sometimes I have to remind myself he's still good, but he just isn't the same. He ended with 28dkp, so at his price tag did he really kill me? No. But I had a lot higher expectations for the guy. A lot of easy putbacks and tip-ins he missed from lack of effort and rebounds were stolen from teammates outhustling him. If the ~6k price tag continues on Dwight I will for sure lead the brigade to lock him every slate, but last night he didn't have that explosive game I expected.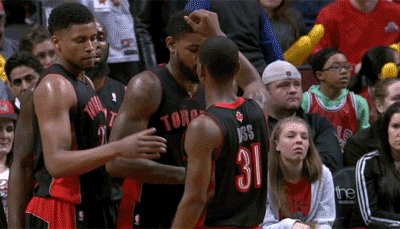 Why I went there:
Fun fact: Terrence Ross was the reason "GPP play only" became relevant. This man can play 30 minutes one night with 4DKP and the next game play 25 minutes with 45DKP. But, Jonathon Isaac was out, he's being seeing minutes at a low of 20 and a high of 29 with some solid usage. Ross has been seeing 25% usage this season with an average of .93fppm. Last night I was really searching for value. Oubre was an option once Porter was ruled out, Okogie became very popular with no teague and Butler, but it was Ross who stood out to me with the same upside at a much marginal ownership. Iwundu was announced as the starter for injured Issac which I think really scared the probable 5 other people who were actually considering Ross. Not me though, I loved it. I figured we saw Ross close with starters over Iwundu while still dominating usage in the second unit.
The Results:
It actually worked out, and very well. I got Ross at 1% ownership and he crushed his $4,300 tag for 28.25dkp. The game played as I imagined with Ross closing the first half with the starters, and playing the whole 4th quarter in a close game. Oubre didn't perform too well, so the ownership really put me ahead of the field. Stealing him at 1% while crushing his price at 6.5x when a lot of the high-end guys busted (looking at you Aldridge) really set me up for a profitable night.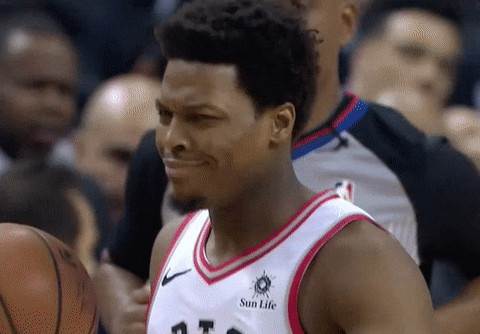 Why I went there:
I love Lowry. I have him in my high stakes season-long league that was coming down to the wire, so this was almost my way of doubling down too. Lowry was priced at a cheap $8,500. He has only had below 41dkp this season once while also showing a ceiling of 55dkp. What really put me on him was the Kawhi news. Kawhi was questionable with a "tweaked foot". I didn't really need to wait for a confirmation to know he wouldn't play. The Raptors have said several times they would be safe with Kawhi, not playing him in both games of B2B's early in the season. This was the front leg. Already knowing he would sit either tonight or tomorrow regardless of the injury paired with the tweaked foot, I couldn't see a scenario the Raptors would play him. In the 2 games this season without Kawhi, Lowry has accrued 43 and 55. There was no way with Lowry's expected performance combined with the Lakers positive pace matchup I could fade Lowry.
The Results:
Kyle Lowry smashed. The Raptors Smashed. Luke Walton might as well start searching for new jobs. Magic had to be cringing the whole time while watching the game. What a disaster for the whole Lakers organization. This was a much bigger loss for the Lakers than it was a win for the Raptors. Lowry ended the game with a 21/16/5 double-double for a total of 59.5dkp. Luckily, after being down 42-17 in the first quarter the Lakers were able to keep this a competitive game which allowed Lowry to get his full allotment of minutes.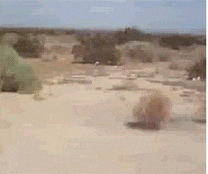 …Nothing to see here. Just know I was crying with you, not at you last night.
Thanks for taking the time to read another one of my blogs! Any feedback and support are much appreciated. This is a series I think will be very beneficial in me writing for both myself and others, so please let me know how you like it or what I can change to improve it.
As previously mentioned, I love NBA DFS and I never could get bored of writing it. Feel free to hit me up on twitter or within the RG Disocrd to talk more hoops!