Riddle Me This...Can I Be Contrarian With a Small Bankroll? Part 2
Prior to Opening Day , I wrote my first blog asking the question ""Can I be contrarian with a small bankroll?" My take was that not only could you do this, you SHOULD do it. Even though it can be scary to fade the seemingly obvious and popular plays, it can be done effectively. In Part 1 we talked about some methods that could be used to to accomplish our goals. Now, in Part 2, we will take a look at some alternatives and see how we would have done on the main DraftKings slate for Opening Day. Since we are doing this exercise with a small bankroll, we will use the DK $3 Moonshot as our source for data. As we had assumed , the top Yankees (Stanton,Judge,and Sanchez) were quite chalky. All 3 were in the top seven of highest owned hitters and all over 22% owned on a 9 game slate (Stanton was 30.33%)
Use a different combination: Mixing in some of the "other" Yankees would have been contrarian since guys like Hicks,Walker,Gregorius were all under 10% owned,but none of them really performed.So,this particular option would not have worked on Opening Day for us. However, pairing our Yankees with another low owned stack would have been contrarian and worked out nicely. The winner of this GPP we are using paired the Yankees with a virtually unowned stack of Chicago White Sox (all under 7% owned) which made the lineup contrarian and it took home the top prize.
Find Some Pivots While there were some other teams stacks that had some bright spots like the Astros,Orioles,Royals,Braves it was going to be hard to compete with the 39DK points that Stanton posted. So,totally fading the Yankees would have been tough to compete with unless you landed on the Chicago WhiteSox.But,I know that I personally had a lineup that paired the Braves with WhiteSox and finished with 207DK points. It wasnt enough to take down a GPP, but it did pay off with some profit.
Understand the Nature of MLB This is the aspect that should give the small bankroll player the courage to fade the obvious plays and be contrarian even with limited funds. On Opening Day, Matt Davidson ($3400,5.34% owned,50DK) outscored guys like Aaron Judge ($5100 ,22.40% owned,12DK points), Mike Trout ($5400, 28.03% owned, 0DK points) and ($3800, 28.35% owned, 14DK points).So,being contrarian by understanding that in MLB the "studs" can be outscored by a "scrub" on any given day should take away a little of the angst of fading the obvious guys and can pay offf big time.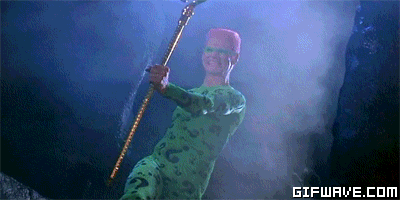 If you are interested in seeing winning lineups and how they did it, all of the daily results can easily be found at Resultsdb Taking some time to study the winning lineups here will be valuable in understanding how the winners of large field GPP set their lineups apart and take home all the cash.You will find that not every method we have discussed will work every single day, but there is a good chance at least one of them will give you a shot. Having a small bankroll shouldnt keep you from doing things outside the box. It just takes a little bit of guts and some solid knowledge to do it.
Thanks once again for taking the time to read this blog. If you enjoyed it or found it interesting, please go to the top right corner and click on the LIKE button to let me know how I am doing. Also, feel free to leave comments and suggestions in the section below