Skinning the Cat: Its Spring Again????
I am a low volume DFS player who is constantly looking to refine my process in order to achieve consistency. I have been playing DFS for three years now and I really love learning new things that helps me with my Achilles Heel, roster construction. I have found there are different roads to profitability and knowing who you are as a player is the first step. The old saying "there is more than one way to skin a cat is how I see reaching consistency and profitability thus the title of my blog. This is not a blog where I give out picks, it is more a blog chronicling my journey and things that occur in DFS we all can relate to
!
!
Ahhhh! the sounds of spring. Birds chirping, bees buzzing, lawn mowers, however in the DFS world you are sure to hear mumbling and grumbling with all of the bad weather and game cancellations. I was definitely grumbling at the TOR/KC postponement as it was the game I had heavily targeted and when it was ppd. I had a Braves mini-stack as a backup plan.
If you have read my blog before you probably know I am a big proponent of watching NBA games and I have begun to do the same with baseball games. What I am finding is I can get some good info from the commentators and last night was no different. During the Braves game they referenced an article from Fangraphs concerning Freddie Freeman and how he was swinging less at certain pitches, to me that is good info to make a mental note of. With my lineup I kinda went against the grain at pitcher, I rostered Luis Castillo I was so hopeful he would get pulled after six great innings to preserve his 50 fdp total but three earned runs later he went down to 38 coupled with poor performances from Freeman and Matt Davidson prevented my line from reaching the cash line last night. Here is the lineup:
127.4 FDP 80/100
Castillo- 38 fdp
Matt Olson- 18.7
Ozzie Albies- 9.2
Davidson- 3
Adeny Hechavarria- 6.2
Matt Joyce- 15.4
Odubel Herrera- 21.7
Brandon Nimmo- 12.2
Freeman- 3
I think the only misstep with this lineup was Davidson and I paid too much for Albies (should have definitely went cheaper there). I am still ok with my process with the Jays game being ppd. on to the next slate.
For today's slate I am definitely making Corey Kluber my first and only choice at pitcher looking at his numbers I cannot fade him today. I am hopeful I can find the right value bats to make the lineup successful. You can be sure I will be taking a deep data dive today and will definitely check out the Data Detective's blog (great read) to get some ideas.
On a brighter note it looks like there will be no postponed games today and finally we get a full slate of games to choose from so maybe spring is finally back in the air.
Today's Takeaway: As I continue to move forward I know I may need to include more data in my research. I have pledged to add one new stat per week in my research. This week I am including pitcher ground ball rate and that was a factor in choosing Castillo last night. Also, I am trying to remain confident and optimistic in my process and continue to learn so I can get better. I am comfortable in knowing that I have.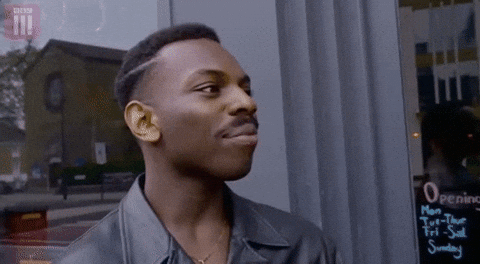 work smart, not hard
Did you get to the cashline last night or did variance work against you? Drop a comment and lets chop it up or hit me on Twitter at @chillin072