Skinning the Cat: You win some, You lose some
I am a low volume DFS player who is constantly looking to refine my process in order to achieve consistency. I have been playing DFS for three years now and I really love learning new things that helps me with my Achilles Heel, roster construction. I have found there are different roads to profitability and knowing who you are as a player is the first step. The old saying "there is more than one way to skin a cat is how I see reaching consistency and profitability thus the title of my blog. This is not a blog where I give out picks, it is more a blog chronicling my journey and things that occur in DFS we all can relate to
Typical day in DFS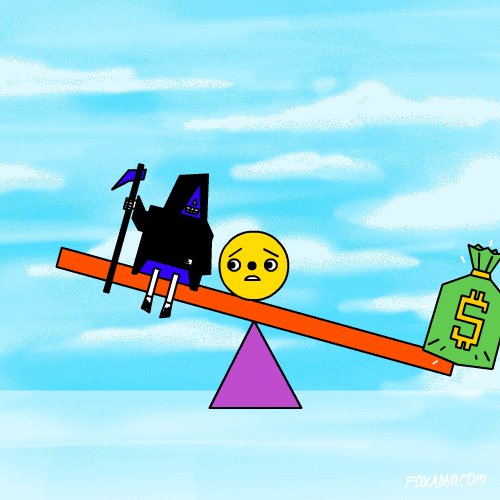 Good morning everyone, Giving thanks for the weekend, I trust everyone had a good ROI night last night. I double dipped yesterday as I played the early and main slate. I went 3/3 in the early 0/3 in the main. My roster construction in the main was all over the place. Gerrit Cole was the right choice at pitcher but I went a bit awry with my value bats. Trying not to see everything through rose colored glasses, I accept that I did not achieve desired results last night and I am ready for today. As far as pitching I went with Luke Weaver in the early slate. I just felt he was safer than Darvish who has shown a tendency to get shelled a lot and stacked Cardinals bats which worked well. I got bit with Jesse Winker as FD and RG had him batting 6th, I can only guess he got hurt or was a last minute scratch. In the Main, in addition to Cole I got good contributions from Rafael Devers, Mookie Betts and Miguel Rojas. Andrew Bennetendi missed the mark but I felt he was in a good spot vs Tillman. All in all, it just did not work in my favor this time. Here are both lineups .
Even though my main slate did not cash there is no need for me to be angry or mad because players did not perform as I thought they would. And if were to be angry, it would be best to just keep it in that moment and quickly move on. This my friends is what I think should be the proper perspective when it comes to DFS. Just think about it for a moment, throughout the day there are literally thousands of reasons why people roster certain players. Many use models, many look at stats, many just have hot takes about players. What is important to note, when it comes down to it, it is always about who you lock and accepting the results and knowing you won't be successful every slate.
Today's Takeaway: Keeping things in perspective as it relates to my goals for DFS is a main priority for me. Learning from all of my missteps thus far has gotten me to this point. From wanting to win a "shipload of money" to trying to cash consistently seems like a radical departure, but it is the right thing for me. Not cashing on a slate isn't the end of the world and knowing how "random" DFS is daily I welcome the challenge of not trying to find the "key" that unlock the DFS secrets, I'd rather keep things in perspective and continue to grow as a player.
How did your night go? Did you have the ROI you expected or were you let down by under performing players? Drop a comment lets chop it up or hit me on twitter @chillin072
Sometimes it comes down to how you see things