Stevie's NBA Cash Selection 11/02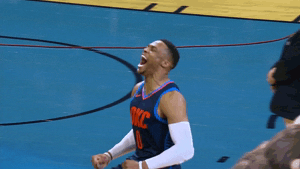 Westbrook is blessed with a generous matchup in the 2nd highest total of the night against the Washington Wizards who look like they might struggle to win 5 games this year. It's certainly not their offensively elite backcourts fault, but it's the team's defense that is to be held accountable. The Wizards rank dead last in team total rebounding, dead last in opponent points per game, bottom 5 in team defensive efficiency and second to last in opponent fastbreak points per game. In short, what does this mean? The Wizards defense is absolutely abysmal. We've seen a steady increase in Westbrooks minutes and DKP/game since returning, but we still haven't had that explosive game from him. Nothing irks me more than when people say "he is due" for no reason, but he is absolutely analytically due. He has been shooting the 3-ball at an alarmingly bad rate. For the year, he's shooting at a staggering .118% while he's over a .300% for his career. If regression hits and he can hit a couple more of his shots he can certainly find his ceiling game. Nothing excites me more than rostering my favorite player tonight in a spot where he should easily crush his price tag and can find that 70DKP Westbrook ceiling that we all love.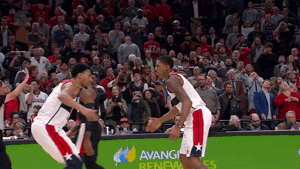 I woke up this morning, did my first look on Draftkings, and was almost convinced they had a glitch with "(player-popup #bradley-beal)Bradley Beal":/players/bradley-beal-13898's price. His price on Draftkings today is criminally low. Lets flash back to Tuesday when Beal was chalk, away against the Grizzlies, in a total 10 points lower at around ~55% ownership in cash games. He smashed with 41.25DKP while shooting awfully. Today, he's in an even better spot. Beal finds himself in the second highest total of the night at 230 and rising as a home favorite with a spread of -2.5 with both the Wizards and Thunder playing at two of the fastest paces in the league.
As we all know and love, tight spreads equates to competitive games. In the 5 competitive games the wizards had this year, Beal saw minutes of 40, 39, 43, 35 and an outlier of 27 because of foul trouble. At a larger sample size, Beal was a 1.05DKP/min player last year and has been shining this year at a 1.14DKP/min. If we take the absolute low of 35 minutes, Beal can see an estimated ~40DKP. Beal also comes with immense upside flashing a ceiling of 50DKP twice in similar matchups. This is unfadeable in an elite matchup in a bounce back game for the Wizards.
Both Donovan Mitchell and Alec Burks have been ruled out, leaving us plenty of minutes to go around for the Utah Jazz's backcourt. The name Royce O'Neal is never an attractive name to roster, and I might even suggest not watching the game if he ends up on your roster, BUT this is really about taking a guy at near the minimum price tag to provide salary relief on a slate with a loaded mid-tier. Last year O'Neal found himself in the starting lineup, showing that Quin Snyder is never afraid to stretch him. He's only been averaging around ~14 minutes, but we can expect a minimum of 25 minutes with a possibility to reach the 30 minute mark. The loaded mid-tier with the dirt cheap O'Neal with an expectation to at least 6x to ~20DKP will for sure have me firing away a lot of O'Neal today.