Stevie's NBA Opening Day Selection
Well, well, well… here we are again at everyone's favorite time of year. Two great tied series' in the ALCS and NLCS where Yankee fans are STILL searching for excuses on why we lost to the Red Sox (me). Sundays, the day we get to wakeup super early all excited to watch 12 hours of NFL football and finalize our lineups just to tilt already through the 1st half of the 1st game that chalk Chester Rodgers has 0 dk (also me). But, the king of them all: NBA. Opening. Day. The day I look forward to since the last day of post season…. just so I can watch my 100% exposure to Nerlens Noel rot while he rides the pine.
Now, it's a two game slate with two games we've all both seen plenty of times, but i'm going to do my best to help you guys with 4 of my favorite plays. The majority of my action is on Draftkings so for all pricing I'll be referring to them.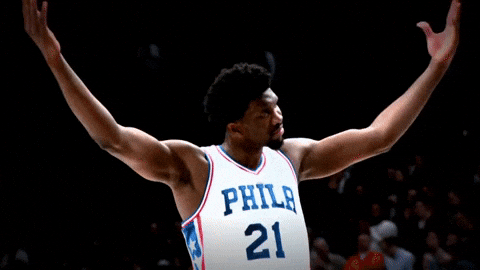 The Celtics and the Sixers met 4 times last year during the regular season, with Embiid playing in 3 games. The Celtics really didn't have a great answer for his size and strength. They tried throwing Baynes on him and collapsing the paint on defense, but nothing was really efficient. Embiid started the first game against them with only 28 minutes, but throughout the season saw his minutes ramped up and ended up seeing 35 minutes the last game. He posted lines of 39, 41, and 60.5DKP at an average of ~31 minutes. During the post season, he averaged ~37.5 minutes with lines up 57.8, 50, 52.8, 34.5 and 53.5. The one game that seems to stand out is the 34.5DKP game. In this game, he had his postseason lows in both FGA and FTA, so we'll consider this an outlier. Of course i'm not going to expect a post season load for an opening day Embiid, but if we meet in the middle and average it out we can still expect an ~50DKP game from him which would exceed what we hope for at his price tag, making him a great play to build off from. Yes, it's unbelievable i'm recommending a formerly lottery pick who can't get over 15 minutes per game on a steady team anymore. BUT, he's at an extremely low price where we'll be searching for value. Nerlens Noel will see his primary role this year as a backup for Steven Adams. I hate to talk preseason, but Billy Donovan really showed he wants to have him as a rotation player, and Nerlens performed by averaging a 6/1/8/ stat line with also 1.8 steals and 2 blocks per game. The stat line definitely doesn't look pretty, but again, he's someone dirt cheap on a 2 game slate where we'll be searching for value.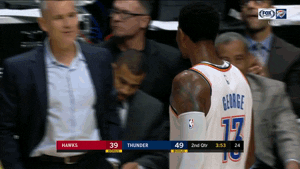 I don't think it will take a lot of convincing to play Paul George on this slate. Russell Westbrook is questionable, and Melo is no longer with the team. Taking some stats from Rotogrinders Court IQ tool, Paul George has a 34.6% usage and 44.89FPTS average without Melo. This becomes an astounding 40.6% usage and 46.98FPT per 36 without Melo and Westbrook, a 12% increase in normal usage. In summary, PG becomes the only offensive hope for the Thunder.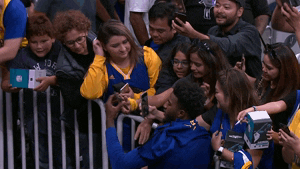 Draymond Green is on a minutes limit, which should open up a bigger allotment of minutes for Jordan Bell. He's another value piece that i'm certainly looking at that can stretch salary to pay up for the fundamental guys. Also I believe we can grab him at lower ownership due to roster construction. Bell is a guy we can expect to replace Draymond when he comes off the court, not share the court with him. They essentially play the same role in the offense. A court IQ run with draymond off the floor yields to Bell becoming close to a 1FPPM player. He's not a proficient scorer but if he can rack up peripherals and get ~20 minutes he's a solid, deep piece to add to your pools.
All in all guys, i'm just a really just another average DFS'er that loves NBA (maybe a little too much). I really appreciate everyone taking the time to read my first blog of the season. There will be plenty more to come and I promise to make improvements along the way. More than anything, i'm hoping you guys are able to take away something from this. Whether you think i'm right/wrong or hate me/love me i'm always up for some friendly discussion so hit me up on twitter with any questions. Please leave some feedback on what I can do to improve! Thanks again guys and merry NBA eve.