Tennis Mexican Fiesta: July 19
This week officially kicks off the North American hard-court swing. It starts with an ATP 250 tournament in Los Cabos, Mexico. After the Olympics, the bigger tournaments start to roll around, but at the very least, the tournament in Los Cabos provides one of the most unique atmospheres in tennis.
The stadium court has a bright pink color, something not seen at any other tournament. It may not seem cool on paper, but it is visually stunning. Additionally, because it is too hot to play during the day, all matches take place at night which provides a fantastic vibe for tennis.
On DraftKings, only an eight-game "night session" slate is offered. Because this is a more palatable start time for people in the western hemisphere, we'll dig into these slates for the next few days.
Let's dig into Monday night's slate.
High-Tier: Slate Overview
Liudmilla Samsonova > Qinwen Zheng
It remains to be seen whether or not Samsonova's brilliant run of form will continue. She may be in trouble on clay courts, the direct opposite of grass courts where she had so much success this season. But in this matchup, pure talent should be enough.
Tamara Zidansek > Maryana Zanevska
Zidansek is a 2021 Roland Garros semifinalist. Zanevska has had a great run at this tournament, but Zidansek is the far more talented player on this surface.
Stefano Travaglia > Jaume Munar
During the clay swing this spring, Travaglia ran into a really tough path with first-round losses to the likes of Shapovalov, Cecchinato, Krajinovic, and de Minaur. Munar has more clay wins this year, but none of them are quality. The line is too far in Munar's favor because of this.
Jason Jung > Evgeny Donskoy
This is a matchup of two bad players. The Vegas line favors Jung because he has shown signs of life recently (back-to-back wins at Newport) whereas Donskoy has been awful since the restart on all surfaces.
Andreas Seppi > Alex Bolt
At this point in his career, Alex Bolt may as well be known as a grass court "specialist." He hasn't shown success on any other surface. Even though Seppi is very old, he can still win matches against inferior competition.
Jurij Rodionov > Sebastian Ofner
This is as close to a toss-up as it gets. I'll default to the higher-ranked player who likely getting docked for not playing well on the clay earlier this year.
Brandon Nakashima > Jeffrey John Wolf
Wolf is a very talented prospect to keep your eyes on, but he has not played a professional match since November 2020. Nakashima is the better player, he's in better form by default, and he'll have the experience edge.
Steve Johnson > Geraldo Lopez Villasenor
Lopez Villasenor got a wild card into this event. He is ranked #653 and he has an 0-3 record vs. top 100 players in his career. Johnson is deservingly the biggest favorite on the slate.
Thanasi Kokkinakis > Denis Kudla
Like Bolt, Kudla is essentially a grass court specialist at this point. Kokkinakis has a monster serve and will look to power past Kudla.
Eight-Match Slate Strategy
These slates are often crapshoots, but they can be fun lineup construction exercises. If you are shooting for first place with a unique lineup, consider playing some of the larger underdogs (in this slate's case, try Zheng, Donskoy, and Travaglia). Also, leave salary on the table, even upwards of $3,000 to ensure a unique lineup.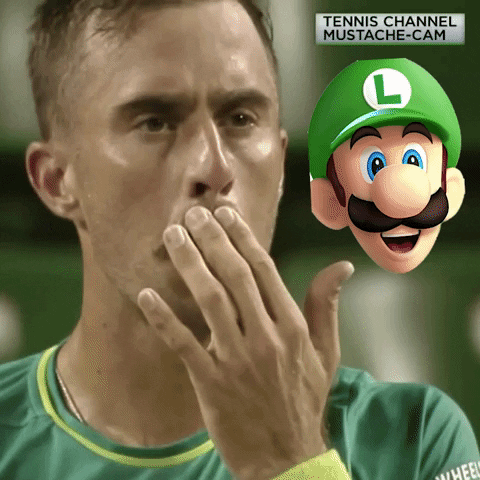 Thank you all so much for reading! If you have any suggestions for the blog, please let me know in the comments. Best of luck in all of your contests and may the ball bounce your way!