The Ghosts of Wild Card Fantasy Past
Fantasy football has been around for a while now, but daily fantasy is a much newer concept. Season long leagues are over by the playoffs and even if they weren't, certainly nobody was considering fantasy consequences way back in 1978 when the 1st NFL Wild Card games were played.
But I thought it would be fun to look back at all the Wild Card games through the years and see who would have had the big fantasy games and who might have cost players their weeks had it been relevant in years past. (Of course, while this was fun to do and hopefully the same to read, none of this will help you a bit this weekend.)
1978 – The initial Wild Card games are played between the Eagles and Falcons of the NFC and the Oilers and Dolphins of the AFC. Just to give you an idea of how different the offensive environment was back then, there was a combined 7 TD's scored in the 2 games for a grand total of 53 points by all 4 teams…or just about what you can expect out of the Giants and Falcons this weekend.
The big fantasy star that weekend was Houston FB Tom Wilson who never amassed as many as 600 total yards in a season during his NFL career yet had 76 rushing plus 5 receptions for 40 yards plus a TD, good for 20.6 fantasy points (Draftstreet scoring). Miami QB Bob Griese likely would have ruined a few weekends with 6.56 points (11/28 114 yards 1 TD 2 INT).
1980 – Tony Dorsett….well….Rams through the Rams for the 1st 30 point fantasy game. He scored 32.3 points (3 catches, 188 total yards, 2 TD's) as the Cowboys whipped the Rams 34-13. Meanwhile, the 1st stellar DST performance comes from the Raiders 27-7 win over the Oilers. 7 sacks + 3 turnovers and a defensive TD led to a DST score of 16.5
1981 – Our 1st shootout! The Bills hold off the Jets 31-27. Bills WR Frank Lewis (7/158 2 TD's) stars with 31.3 points.
1984 – A year after running wild on the Redskins in the Superbowl, in a 13-7 loss to the then AFC Seahawks, Marcus Allen (23.6) is one of only 4 players in both Wild Card games to amass more than 10 fantasy points. The top QB score in both games was Jim Plunkett's 9.36 points with a high of 184 passing yards too.
1985 – The New England Patriots went from Wild Card to Superbowl in '85. That may have been because nobody else wanted to face the Bears that year? It started with a 26-14 upset of the Jets, even though Stanley Morgan (14.2 points) accounted for their only offensive TD of the game. The Patriot DST was who you wanted, as they accounted for a TD and 14.5 fantasy points on the cheap.
1986 – Remember Pat Ryan? Well, I'm a Jet fan and I barely remember the back-up QB, but if you went cheap on your QB, Ryan rewarded with 3 TD passes and 21.12 fantasy points in the best performace by a QB that weekend. He was bested only by teammate Freeman McNeil's 28.6 points on 151 total yards and 2 TD's.
1989 – It's OT in Houston as the Oilers fall to the Steelers 26-23, but you can't blame WR Earnest Givens (31.1 points), who caught 11 passes from the ageless one, Warren Moon, for 136 yards and 2 TD's. Pittsburgh QB Bubby Brister (15/33 127 yards) was good for all of a 5.18 fantasy point day.
1991 – Todd Marinovich was supposed to be the savior when he was drafted? Raider fans would like to forget. His 140 yard, 4 INT performance resulting in 1.6 points killed the Silver & Black in a 13-6 loss to the hated Chiefs.
1992 – What a year this was for the Wild Card! The 1st shutout in Wild Card history: The San Diego Chargers DST (16.5 points) sacked Dave Krieg 7 times in a 17-0 victory.
Frank Reich. All you have to do is say the name and any football fan over the age of 25 knows what you're talking about. The Houston Oilers had a 35-3 3rd quarter lead on the Buffalo Bills. Reich, Jim Kelly's backup, led his team on the comeback of all comebacks. 4 second half TD passes and 26.46 fantasy points. Warren Moon (29.54 points) threw for 4 TD's and even more yards (371) in the game. Andre Reed (35.6 points) caught 8 passes for 136 yards and 3 of Reich's 4 TD scoring passes. Bills win 38-35 in OT!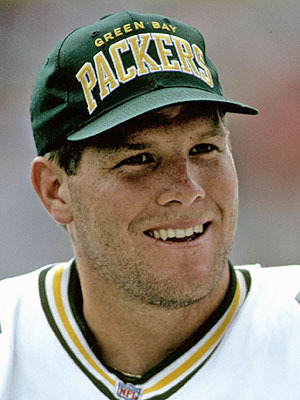 1993 – Young whipper-snapper Brett Favre leads his team to the playoffs. His favorite target is Sterling Sharpe (30.6 points), who is almost the fantasy star of the weekend with 3 of his 5 receptions reaching the end zone. Almost….because the Giants Rodney Hampton (33.5 points) ran for 161 yards and 2 TD's, catching 6 more balls for 24 yards against the Vikings. Meanwhile, all the money you spent on Phil Simms earned you 5.16 points on 94 yards without a TD. Meanwhile, Sterling's brother, Shannon Sharpe, caught 13 John Elway passes for 156 yards and a TD for 28.1 points in a loss to the Raiders.
1994 – Bret Favre didn't throw a TD. Just as stunning, he didn't throw an INT either. The $20K you likely spent on him therefor only netted 10.98 points.
1995 – Even though they allowed 37 points, the Philadelphia Eagles DST (17 points) turns out 2 pick sixes. The Detroit Lions turn the ball over 7 times! The Eagles scored a record 58 points, yet nobody reached 25 fantasy points.
1997 – Remember when the Denver offense could throw anybody out there at running back that they wanted and produce? Terrel Davis (33.5 points) was a great pick this week, rushing for 185 yards and 2 TD's. Derek Loville (23.8 points) might have been an even greater value with his 103 yards and 2 TD's in a 42-17 crushing of the Jags.
Dan Marino (3.84 points) was nearing the end of the road and likely let you down, but the New England DST didn't skip a beat in it's 1st year without Coach Parcells, capitalizing on 3 turnovers for 18 fantasy points in a 17-3 win over the Dolphins.
1998 – Eric Moulds (34.5 points) caught 9 passes for 240 yards and a TD from Doug Flutie in the Bills losing effort to Miami. Thurman Thomas (10.1 points) had only 8 touches for 36 yards, but salvaged some value for his owners by finding the end zone.
1999 – Steve McNair (9.94 points) Tebow's it! He passes for 76 yard and an INT and only runs for 19 more, but runs into the end zone for 6 points or it would have been much worse. But that's not the real story in this game. The real adrenaline rush comes from the Tennessee DST. They have a modest 5 fantasy points and were down by a point to Buffalo with just 16 seconds remaining after a Steve Christie FG. On the ensuing kickoff, Lorenzo Neal handed the ball off to Titans tight end Frank Wycheck, who threw a lateral across the field to Kevin Dyson, who then ran down the sidelines for a 75-yard touchdown. That's 6 more completely unexpected last second, possibly game deciding points, for Tennessee DST owners! It's called THE MUSIC CITY MIRACLE!
2000 – It's a veritable fantasy explosion! Miami RB Lamarr Smith (36.2 points) ruins Peyton Manning Wild Card debut with over 200 yards and 2 TD's on the ground.
Elsewhere, Curt Warner (30.1 points) throws for 365 yards and 3 TD's and runs another one in, but Aaron Brooks connects to Willie Jackson (34.9 points) for 3 TD's as the Saints just get by the Rams 31-28.
2002 – Perhaps the most 1 sided game in Wild Card history, the New York Jets DST (13.5 points) eat Peyton Manning (3.68 points) lunch, destroying a lot of fantasy weekends.
In San Francisco, the 49er's score 25 unanswered 3rd and 4th quarter points to beat the New York Giants 39-38. Maybe the least owned QB, SF's Jeff Garcia (36.24 points) stars with 3 TD's through the air and another on the ground. Terrel Owens (35.2 points) 9/177 2 TD's and the Giants Armani Toomer (35.6 points) 8/136 3 TD's co-star in this offensive slobberknocker.
2003 – Peyton Manning (35.08 points) has a better showing, setting a Wild Card record with 5 TD passes. Marvin Harrison (28.8 points) catches 2 (7/133) of those, but Brandon Stokely (28.4 points), who also catches 2 (4/144) is the much better value.
Talk about a touchdown vulture! Seattle RB Shaun Alexander compiles only 46 total yards, but 23.1 fantasy points due to 3 TD's.
2004 – Your $25K for Peyton Manning was once again well spent as he compiles 5 TD's once again, but this time with 1 on the ground, on his way to a wild card record 39.42 fantasy points. Reggie Wayne (39.1 points) is right behind him with 10 catches for 221 yards and 2 TD's.
Daunte Culpepper (32.06 points) may have been the best value though, adding 47 rushing yards to his 4 passing TD's. Brett Favre (9.34 points) shows his usual volatility, killing fantasy owners with his 4 INT's.
2005 – The New England Patroits DST turned a Byron Leftwich INT into 6 points and sacked the Jacksonville QB 6 times on their way to 18 fantasy points and a 28-3 victory.
In Tampa Bay, Mark Brunell put up an astounding 1.24 fantasy points for his owners, yet his Redskins won the game 17-10.
Continuing the defensive theme, the Carolina Panthers DST (17 points) shutout the Giants, capitalizing on 5 turnovers and 4 sacks. Eli Manning Wild Card debut resulted in 1.52 fantasy points.
2007 – The Seattle Seahawks DST (17.5 points) ran back 2 Washington INT's for TD's in a 35-14 win.
2009 – Baltimore QB Joe Flacco (0.86 points) wins the award for worst performance by a QB in a victory, completing just 4 passes for 34 yards and an INT.
And in the most offensive game in Wild Card history, Aaron Rodgers racks up 5 total TD's and 39.22 fantasy points. His counterpart, Kurt Warner, racks up 5 TD's and 35.16 fantasy points of his own in the Cardinals 51-45 OT victory.
2010 – Flacco's record didn't last long, thanks in part to his own defense. Kansas City Chiefs QB Matt Cassel (0.40 points) breaks the 1 year old Wild Card record for fantasy futility with 70 yards and 3 INT's. Jamaal Charles (16.2 points) is the only Chief to break the 5 fantasy point plateau.
2011 – Several have come close, but nobody has recorded a 40 fantasy point game yet in Wild Card history. Will this weekend be the first?
NOTE: All historical stats compiled courtesy of www.pro-football-reference.com.