To Fade or Not to Fade: Do I Still Know How to Do This?
I've been playing DFS since 2014. I'm a low level, low volume player who is looking for more consistency. Join me as I reflect (and probably mock) my process and occasionally make a wrestling reference. So I have 1 question for you… Who wants to learn with Joe? (See what I did there?).:
First off, I found out last night that I won Most Interesting/Entertaining Blog for October along with rmkirskey. Here is a live look in of my face when I saw my FD account: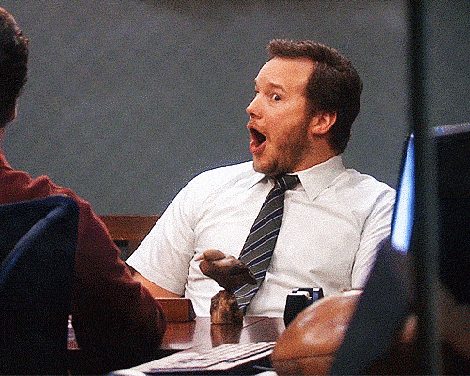 Thank you to everyone who has read this blog and for the support. I enjoy sharing my process and perhaps a few laughs as well.
Now onto the show…
Like Riding a Bike
I haven't played NBA in over a month and haven't really sat down to do any sort of research since last season. As I sat down to dig into the 7 game slate… I completely forgot what kind of process I had. On top of that, I really haven't had an opportunity to play around with FanDuel's lowest dropped score.
I needed a refresher in NBA as I have had football mind since August. I started by looking at the Core Plays by meansy. There I saw that the majority of the Miami Heat would be out. Here (as I'm sure many other lineups) is where my lineup began.
My first build from just looking at Core Plays and the FanDuel survey led me to this. A few chalky pieces and Terrence Ross along with Nikola Jokic. Even though it was my first dive into the NBA this season, I was pretty confident that Brooklyn was still terrible at defense and defending centers. As I looked over my lineup, I thought to JMtoWin's advice in football There were a couple of concerns with this lineup:
While Rozier could be considered a value, his matchup against the Jazz wasn't a great one. (Also D. Rose was 200 cheaper.)
I wasn't ready to dive into the Terrence Ross pool.
I know that everyone seemed to be on Dario tonight but Embiid was playing and typically Saric's upside is capped when they play together.
When I asked myself if I had high floor/high upside players, the only players I felt met that description were D. Rose, Richardson, and Blake.
Lineup 2
As I watched Notorious' Grind Down video, he mentioned how Embiid was a lock for 50 points. Again, if my goal is to get as many high floor/high upside plays, he now seemed like someone I should get into my lineup. In watching the video I came to the player pool written here to select from. I used the calls Notorious made in his videos. (Lay off me, it's my first game back in the saddle!)
Here I had to make some tough calls.
I hopped off the Terrence Ross roller coaster I was destined to be on.
I came off McGruder and Richardson in order to get to Fox and Embiid. I wanted J-Rich but wasn't willing to come off my player list to make it happen so that I could fit Richardson/Embiid/Fox/Griffin/Rose. To do that, I would have had to consider giving up a position and banking on that person to be low score. I went into last night with the mindset of creating a balanced lineup rather than trying to decide who would be my low score.
Reflection
Neither lineup cashed last night. My original build scored higher with 282.4 while my Embiid lineup scored 271.9. Obviously, I didn't think Wiggins would miss the game. That certainly made it more difficult to cash with that lineup. My Jokic lineup did well because the Joker had a monster game. Blake had an okay game but the Detroit/Atlanta game turned blowout quick so I feel that factored in him not being in the 40s-50s in fantasy points.
As far as my process in creating my lineups, I feel good being the first time this season I got to have any sort of process. I narrowed my player pool. This is a bit of hindsight bias, but I wish I would have worked with that Jokic lineup a little more to see what a Saric/Gibson lineup would have looked like. Again, that's more hindsight than anything. I was pretty locked in to having Blake in my lineup last night and I doubt that I would have seriously considered the lineup with Saric and Gibson together.
How are you approaching the new FanDuel roster construction? What has worked for you so far? Leave a comment below or hit me up on Twitter at JMcGrath330.