To Fade or Not to Fade: How Do You Do MLB DFS?
I've been playing DFS for 3 years now. I'm a low level, low volume player who is looking for more consistency. Last year was my first year playing MLB DFS. Much like NFL and NBA, I hope to write my reflections here and become a better player. Join me as I reflect (and probably mock) my process and occasionally make a wrestling reference. So I have 1 question for you… Who wants to learn with Joe? (See what I did there?).:
Happy Opening Day! A new season of MLB is upon us. Last year was my first year entering the mix of MLB DFS. Thanks to CheeseIsGood and JMtoWin, and the guys in my Slack chat, I learned a great deal about what stats to look at and how to find those diamonds in the rough. Thanks to JoeyCis, I even started taking advantage of 100 man full day contests finding some leverage and success.
That was last season when I was playing everyday and this is now…and I've forgotten everything. I wish I was kidding. As the other members of the Slack chat were discussing baseball, I felt like I was reading a different language. It's kind of like all those years of high school Spanish, you recognize it, but don't remember how you used it in your life. I looked at things like and thought:
wOBA Is that a Star Wars character?
SIERA Hotel, India, Echo, Lima, Delta SHIELD! Right?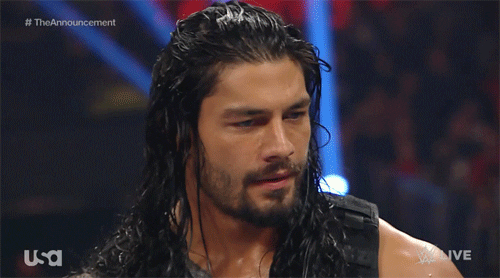 ISO Are we calling basketball plays?
K Rate That makes sense.
FB% Otherwise known as Bartolo Colon's only pitch.
GB% Stay away from pitchers with high GB rates.
As I read more in the chat, more synapses started firing and I started to remember more. Thankfully, I remembered that FanGraphs provides a 1 stop shop for all stats baseball. They even provide ways to customize the stats you look at as well as the players in your lists. I also remembered I liked baseball because you could setup your graphs and information days in advance because you know the pitching rotations.
I also remembered that variance plays a much bigger factor than NBA or NFL. As I play this MLB season, I have to keep in mind what I harped on for NBA, process over results. In MLB, you can make all the best selections and still have a player give you a 0. I also remembered how frustrating that was.
So Where Do I Go From Here?
Early on in the season, I'm going to keep baseball to just the slack chat league play. No money until I find my process again. Also, I am without the help of Dave Potts and JM without a RotoGrinders premium subscription. That means I won't have their writings to use unless Cal Spears would like to provide a free 1 year subscription to a school teacher molding the minds of the youth while preparing for a wedding at the end of the year. Did I mention it's my birthday tomorrow?
Lineup 3/28
There was 0 research for this lineup. I went off of what some of the other guys were saying which usually does not lead to good results for me. I didn't go for Sale or Kershaw because…I got nothing. This was mostly because I could play the free play. Again, once I develop the process, there can be more reflection on my part.
Let me know how your process is going. Were you on Matt Davidson, Duda, or Giancarlo? Leave me a comment below or hit me up on Twitter: JMcGrath330.