To Fade or Not to Fade: How to Lose at NBA DFS
I've been playing DFS since 2014. I'm a low level, low volume player who is looking for more consistency. Join me as I reflect (and probably mock) my process and occasionally make a wrestling reference. So I have 1 question for you… Who wants to learn with Joe? (See what I did there?).:
I've been gone for a bit but I'm back to give you a step by step tutorial on how to lose at NBA DFS.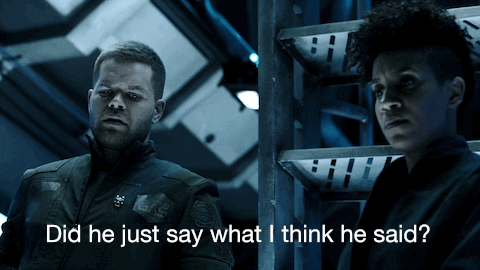 Yup…you heard right. I'm bucking the trend of all those helpful pieces and giving you the nitty gritty on how to lose at NBA DFS.
Follow my tried and true strategies and you'll be depositing more money into your account in no time!
Don't Stick to the Process
Whatever your process is… throw it out the window! You know the NBA! It's the most predictable sport there is. You know LeBron, KD, Westbrook, and others are going to get their points. Everyone knows the value guys to plug in! This is easy!
Last season, I would create a model for myself to analyze potential points. I'd use Notorious's method of factoring points based on team point goals and salary. Then, I'd pick players coming close to the team total I'd need (usually looking to score 330 points).
This season, I had a friend of the blog even share his model he created based off of Notorious's NBA model seen in the Grind Down videos. I read the Core Plays, the Grind Down, and watched the Grind Down video. I checked the Expert Survey to see if I was on the right track. However, I don't do this consistently which leads to
Throw Lineups Together Quickly
In order to really lose consistently, you need to skim over articles and information and pick out select names to throw together a lineup
I can see your face now
But trust me, this is sure fire way to end below the cash line. Sure, you may have small successes with this, but I guarantee that you will be bottom half of any contest with these tried and true methods.
If I Can Be Serious For A Moment (Why isn't there a Lance Storm gif for this?)
Believe I looked for it! I can keep going with my dry sense of humor, but I think you get the point.
Recently, I have hit a rough patch with NBA DFS and really it's the same old issues that keep popping up for me.
Lack of Process and Time…and Self-Control
In the past, I used Notorious's formula that took player's salaries and factored what they would need to score to reach a certain team point total. I haven't done that this year mostly because of time. With a wedding coming up and tutoring up until lock, I don't get the opportunity to get that information done. It's the same reason why I have not worked on building a similar model to the one Notorious shows us on his Grind Down videos.
As I mentioned, time becomes another factor against me. It is easier to research NFL because I know I have time on Saturday to sit down and digest information. With NBA, I rush my research on weeknights, especially nights that I tutor right up till lock. By rushing that research or process, I don't give myself the best chance to create a quality lineup. I don't give myself the chance to react to injury news if it hits close to lock. The other issue with lack of time is not giving myself the opportunity to reflect (or blog) about my choices. When I went on my little hiatus, I didn't give myself the opportunity to really go over why things were going south. Now, I'm -25 (give or take) on the year and looking at how I'm going to get back to 0.
My final issue comes with self control. Whatever reason, I have serious FOMO with the NBA season this year. I know my schedule yet feel the need to play NBA for fear of that night being the night I hit. This is ridiculous thinking and snowballs into the other issues listed above. It's a cycle that needs to break.
I'm a very goal oriented/list check off kind of person. As I mentioned before, I'm about -$25 in basketball (thank god football has gone well this year!). Here are some goals moving forward the rest of the year.
Rediscover a successful process

Start with an all value team
Review the Core Plays
Read the Grind Down (AND WRITE IT DOWN!)
Look at the Expert Survey
Don't play every night

My nights free are Mondays, Fridays, and the weekends. I don't have to play every night.
Reflect after each slate.
Try to blog twice a week (Although once a week is probably more likely.)
Turn a profit by the end of the season

50/50 games
10 person leagues
Single Entry GPPs
Stay away from satellites (my achilles heel)
The road to redemption starts today. With a small slate tonight, I start following my road to green!
Leave a comment below or hit me up on Twitter: "JMcGrath330":http://www.twitter.com/jmcgrath330.