To Fade or Not to Fade: So Much Value
I've been playing DFS since 2014. I'm a low level, low volume player who is looking for more consistency. Join me as I reflect (and probably mock) my process and occasionally make a wrestling reference. So I have 1 question for you… Who wants to learn with Joe? (See what I did there?).: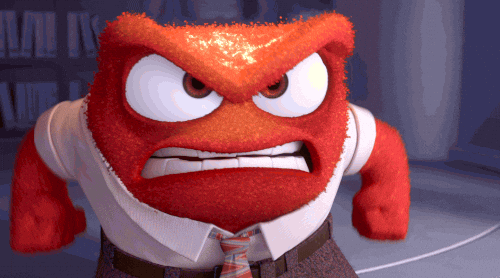 While I write this, I'm watching the Nets/Warriors game.Watching an NBA game is incredibly frustrating. When I coached basketball, I always tried to teach kids to move without the ball and not play hero ball. I watch players in this game stand still after setting a pick instead of rolling to the basket and moving themselves away from the ball so his teammate can ISO against the defender. Maybe it's me but hesitation dribbles appear like guys just holding the ball which has to be a travel or carry. I must have seen several Caris LeVert highlights from the past few games where he literally stopped dribbling for a good 2-3 seconds and then started his dribble again.
Ok that tangent is done. On to the business of DFS.
So Much Value
Whether you just started playing DFS or consider yourself a seasoned player, you learn quickly to take the value when it appears. This slate was a slate that provided clear cut value while also providing star players with increased usage due to injury.
As I began reading the articles on RotoGrinders, it was clear it was going to be a stars and scrubs approach. There were clear cut paths to players that were going to have opportunity.
*Quinn Cook was going to be chalk but we've seen what he is capable of in a similar situation last year. At his price and opportunity, he was a no brainer.
*Along with Quinn Cook, Kevin Durant sees an increase in usage when Steph is off the court. Going against a Nets team that does not have anyone to check Durant, he seemed to be a lock.
*With Draymond Green being out, one of Jordan Bell, Kevin Looney, or the Jones kid were going to benefit.
*Jimmy Buckets being traded to the Sixers opened up minutes for some min priced guys on Philly. The problem is you would be guessing who it would be.
*With Westbrook out again, both Schroder and George were in play due to the bump in usage they see.
*Cleveland had players out opening up opportunity for guys like Sexton, Clarkson, and Nance.
Different Builds
*You can see where I was throughout my builds. Cook was locked in all day and my decision came between going the chalky route with George and Durant or to throw LeBron in a fast paced matchup. I tried to get both Durant and LeBron in together, but the sacrifices I had to make in other areas was not worth it.
*When I saw Arcidiacono was starting, I figured I could take a chance with him hoping for 20 and at worst being the score that was dropped.
*I wanted LaVine but also wanted to add some piece of the Kings to my lineup. I ended up giving up the potential big game from LaVine to get Buddy Hield at a weird price (I admit, it felt weird to take Hield at 7k.) and Dennis Schroder.
Reflection
I am trying to stay away from a hindsight bias but I probably had the most upside with my first lineup with LaVine, LeBron, and George. Had I stopped tinkering after my first lineup, my lineup would have done better. My choice to go with LeBron over Durant was a calculated ownership pivot. It wasn't that I thought Durant would flop in that spot. I just thought I could get similar or better production from LeBron at slightly lower ownership because people would stop at Durant. Unfortunately, that's not how it worked out last night. As I mentioned above, Cook was the no brainer at his price. I was incredibly nervous about rostering Nance given that his playing time has been inconsistent. I never look to roster Tristan Thompson so his 40 point fantasy outing was never going to appear on my lineup.
Overall, I think my process was good in terms of picking good value. The areas I messed up my lineups were moving off of LaVine for Hield. It wasn't a smart play. The other area I'm struggling with this morning is whether I should have went with Durant over LeBron. I think I tried to get too cute with ownership projections. Part of that feeling is the discrepancy between their scores. Again, trying not to have that hindsight bias but it is tough to do when you are viewing lineup scores the following day.
2 games into my process and the results have not followed. It's early so I won't blow up how I go about my roster construction. Maybe I'll just stop tinkering so much right before the slate starts.
Leave a comment below or hit me up on Twitter: JMcGrath330.