To Fade or Not to Fade: Starting to Find My Stride
I've been playing DFS since 2014. I'm a low level, low volume player who is looking for more consistency. Join me as I reflect (and probably mock) my process and occasionally make a wrestling reference. So I have 1 question for you… Who wants to learn with Joe? (See what I did there?).:
While the future Mrs. gets all dolled up with mani/pedis, I sit here a ball of nervous energy trying to find things to occupy my time. The nerves aren't about getting married, just remembering all of the little things that have to be brought to this place or that place. So I sit here playing NBA 2k19 trying to build the career of Jimmy Dolan. Yes, that Jimmy Dolan known for his famous "Jimmy Dolan Shake and Bake.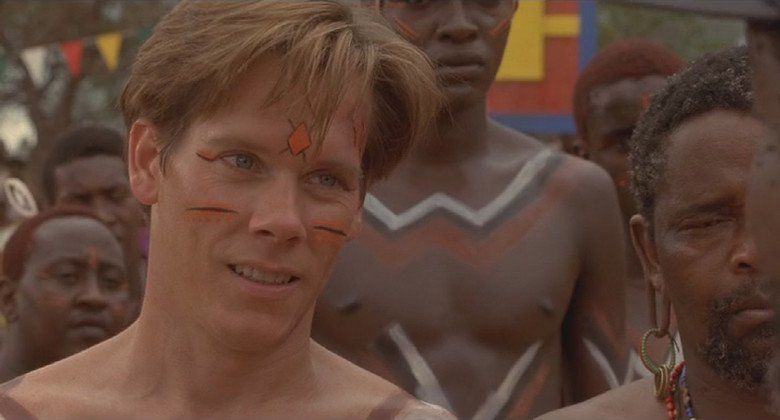 (For anyone unsure of what I'm talking about, Kevin Bacon played hoops star Jimmy Dolan in the hilariously 1994 film, The Air Up There. Synopsis is here. Watch it if you have the chance.)
As for DFS
Last night produced another 300 point team total but no profit. I saw, as did most everyone, the value that the Lakers provided on last night's slate. I locked in Ball, Ingram, and Kuzma early. I add Josh Hart for extra salary relief to fit either Harden or Giannis. Despite Giannis having the better matchup, it was hard to ignore Harden when Chris Paul is off the court. I also liked my mid-tier options better at small forward than I did at shooting guard. At Center, I wanted to get to someone else other than Brook Lopez, but when I played around with my lineup, the way my roster was constructed would get me to Zubac. Zubac has played really well recently but I didn't feel as confident with him at his price point. My biggest mistake of the evening was not rostering Luke "Don't Call me Jim" Kornet. I wavered as 8 pm approached. I had PJ Tucker in and felt he provide more safety. Sometimes, I can't get out of my own way when it comes to safety vs. upside. I left Tucker in because I had a hard time envisioning the Knicks playing Kornet a ton of minutes over Kanter. I ended up being wrong on that one. Even still, I was able to reach over 300 team points which is usually a sign I'm on the right track. In fact, here are my team totals over the last few slates.
| | |
| --- | --- |
| 12/22/18 | 342 |
| 12/22/18 | 354.9 |
| 12/22/18 | 351.6 |
| 12/23/18 | 306 |
| 12/23/18 | 321.1 |
| 12/23/18 | 295.3 |
| 12/25/18 | 315.9 |
| 12/26/18 | 308.2 |
| 12/27/18 | 317 |
One thing I've started to do again is use Notorious's Formula Based Value Expectations (can be found here.) Using the formula he provides, I have an expectation of what that player needs to score at his salary to meet value. His article was written prior to FanDuel changing their setup and dropping one score. In every instance, I'm hitting over 300, but not reaching 330 points which is where I tend to shoot for. HOWEVER when I factor in the 9th person, my scores have hit 330 or close to every time. It's quite funny and something I have to adjust in order to actually get to 330 team total points.
While I'm starting to hit my stride again, there will be a small hiatus from DFS. I keep stopping myself from looking at anything on RotoGrinders for tonight's slate or Week 17 of the NFL. My future wife is very understanding but if I start checking my phone to look at scores during any of the proceedings this weekend, I believe she will act out the Red Wedding with me playing Robb Stark. So with that, I bid you farewell. I hope everyone keeps profiting and I will see you in the New Year!
Like what you read? leave a like, post a comment below or hit me up on Twitter: JMcGrath330.