To Fade or Not to Fade: Week 3 Thoughts
I've been playing DFS since 2014. I'm a low level, low volume player who is looking for more consistency. Join me as I reflect (and probably mock) my process and occasionally make a wrestling reference. So I have 1 question for you… Who wants to learn with Joe? (See what I did there?).:
It's been awhile since I used this blog as a way to reflect on my learning. To recap the last 2 weeks, I haven't had positive weeks in terms of winning money. Week 1 was a calculated move fading Alvin Kamara for Leonard Fournette. Fournette was injured and Kamura went nuts. Week 2 saw some return on my investment, but still a negative return. Can week 3 be different? I break down my roster construction as well as my reactions to the Sunday happenings.
Roster Construction
Mahomes vs. Watson
I pretty much knew where I was going at QB. I had it narrowed down to these 2 QBs. I had dabbled with Jimmy Garoppolo but read that he hadn't hit 300 yards a great deal since taking the starting job. Mahomes was going to be the chalk and with good reason. As I continued to build lineups, I liked the way my lineups worked with Watson over Mahomes and chose to stick with Watson in my main lineups.
Running Backs with Opportunity
There were injury concerns with Jay Ajayi and Dalvin Cook leading into Sunday and Joe Mixon was going to be out. This lead to opportunity for Corey Clement, Latavius Murray, and Gio Bernard. On top of those RBs, you had Kamara against the Falcons who letup catches to the RBs as well as Gurley and Gordon in a big matchup. Originally, I was rolling with Clement. However, as the week progressed, the Questionable tag started to worry me along with rumors that Smallwood would eat into his time. I ultimately switched Saturday night/Sunday morning to Gio Bernard and paired with Alvin Kamara. For my FLEX, I chose to go with Latavius Murray in what shaped up to be a positive game flow for him against the abysmal Bills.
What To Do At Wide-Out?
One of the big reasons I chose to go with Watson was I could stack him with Hopkins and Fuller. If I went with Mahomes, I wasn't taking Tyreke Hill and I didn't trust Sammy Watkins. As I continued through the week, I started to move off of Hopkins and went to Adam Thielen. He has been killing it in the slot and Buffalo was a sieve against everything on the field so it matched up nicely. I ended up going with Thielen, John Brown, and Will Fuller.
Ebron or Ertz
I was locked on to Zach Ertz early in the week. When the news came out that Jack Doyle was out, I started to play around with lineups that had Eric Ebron but…I don't trust Eric Ebron. I rolled with Ertz who had a strong floor/ceiling combo.
Defense
I tend to always pay down at defense but the Vikings were in a great spot. With all the other places I was paying up, I couldn't get to the Vikings. I had read somewhere that Arizona may be a good play against the mistake prone Trubisky. I wasn't completely sold on them. After listening to some podcasts, people recommended the Cowboys D and it fit well to complete my lineup.
Sunday Reactions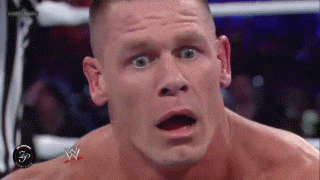 I was coming home from a weekend away with the fiance and the first thing I see on my phone is Jordy Nelson going off.
This face can also be made trying to think why someone would roster Jordy Nelson at all. (Gotta love GPPs!)
So the Bills came to play today. This ruins the game script I thought Murray was going to have, but could help with Thielen getting more work as the game goes.
Same can be said for watching the Giants moving the ball well. The more the Giants go up, the more Watson and Fuller will need to work.
When you see that Cam Newton threw a TD pass to a RB. WHen you look at it and see that it was C.J. Anderson.
Ok…I missed the Calvin Ridley blow up game. Dude is winning someone some money today.
Mahomes just threw his 800th TD on the season to "(player-popup #sammy-watkins)Sammy Watkins":/players/sammy-watkins-18124…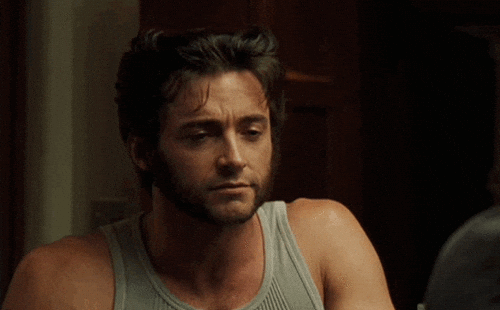 Watson and company moving the ball well towards the end of the 3rd/beginning of 4th quarter.
And….there's a sack followed by an INT
Breakdown of FanDuel and DraftKings lineups
I managed to capture the high floor/upside plays I needed to cash in just about everything I played. I can't argue the touches/targets some of my guys got. Overall, it was a good week.