To Fade or Not to Fade: Week 5 Thoughts
I've been playing DFS since 2014. I'm a low level, low volume player who is looking for more consistency. Join me as I reflect (and probably mock) my process and occasionally make a wrestling reference. So I have 1 question for you… Who wants to learn with Joe? (See what I did there?).: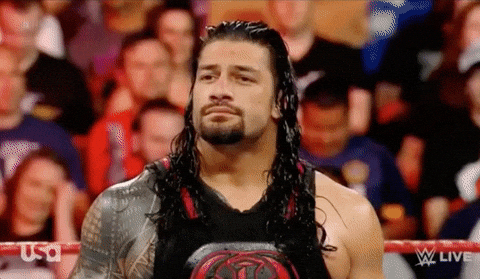 My face this past week when I saw my Week 4 blog did not get published. It was a tough pill to swallow but I'm back again for week 5!
Early Week Thoughts
Falcons/Steelers will be the game with the most fantasy goodness but both sites have this game priced up. By that I mean there isn't a ton of value that comes from this game like Dalton was in the CIN/ATL game. I guess you can say Vance McDonald but other than that, you are going to have to pay and take some hits elsewhere to get the prime pieces for this one.
Defense and Tight End are a wasteland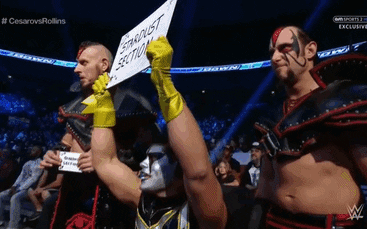 Any NXT/WWE fans get that one?
Saturday Build
Didn't get a chance to go through building or working roster construction throughout the week with the fiance's bridal shower and work so Saturday was my first opportunity to kick around some roster construction.
Initial builds have me moving away from Ryan or Roethlisberger to roster Kirk Cousins against the Eagles. The Vikings won't be able to run and the Eagles can be had through the air as long as the Vikings can protect Cousins. I've seen some people touting Blake Bortles against the Chiefs but I can't get myself to go there. The other QB that I keep playing around with is Derek Carr against the Chargers.
RB seems to be Gurley, Gordon, or McCaffrey. I keep going to Gordon but really need to try a few Gurley lineups to see how that goes. Another guy that keeps popping up on my teams is Aaron Jones. The Packers may be without Cobb and Allison on Sunday. Some predict that Marquez Valdes-Scantling (who I want to keep calling Montel Vontavious Porter !(align-ct) will see more targets along with Devante Adams. I see this as an opportunity to ride the running game against a horrid Lions run defense. The other guy that I look towards is Marshawn Lynch. He touches the ball consistently. Only downside is he doesn't bring much to the table in regards to catches.
Builds keep taking me away from Julio, JuJu, and Antonio Brown. That could be the death of my lineups. I keep stacking Cousins with both Thielen and Diggs and rounding out with Boyd. I know Valdes-Scantling provides enormous value if he gets a prominent role on Sunday, but he seems risky. There are other spots that look good including the Detroit receivers. I like Golladay or Marvin Jones but don't know if they will crack my lineup. The final WR I'm looking at is Mike Williams. Yes, the same Mike Williams who did nothing last week. Crazy? Maybe. He's still talented, in a good matchup, and people are going to be hesitant to go back his way after last week.
TE is basically Ertz, McDonald, or maybe Jared Cook. I keep landing on McDonald because I have no JuJu, AB, or Julio. I want some aspect of that game because I think a total fade would kill me in any sort of contest.
Defense is putrid this week. I have Tennessee on FanDuel where they did not account for the Bills offense. On DraftKings, I keep landing on the Jets and hoping Keenum's turnover prone ways continue.
Sunday Before Kickoff
Having doubts about Cousins so I started dabbling with Derek Carr lineups on both DraftKings and FanDuel. If I move to Carr, it will probably be solo since Heyward will be on Cooper and I don't trust Jordy Nelson. What moving off of Cousins does is frees me up to move away from Thielen AND Diggs together to get JuJu in. Although, I guess I could put JuJu in and just make a choice on either Thielen or Diggs.
Just can't get a good feel about Derek Carr lineups. I either end back to Cousins with Thielen and getting exposure to JuJu or running a Matty Ice/Julio stack. The Ryan/Julio stack with Melvin Gordon limits running it back with Antonio or JuJu to maximize the shootout potential.
Allison officially listed as out and Scantling seems like a free square on both sites. Have moved back to Cousins and Thielen, have exposure to PIT through McDonald and JuJu and I can get a Gordon/McCaffrey combo. On FanDuel, I moved away from Tennessee to Cleveland to make it all fit. I have 2 lineups with this setup with one key piece different: One has Tyler Boyd and the other has Aaron Jones. For whatever reason, I'm a believer in Jones this week with limited passing weapons.
On DraftKings, I have Cousins/Thielen with Gordon, CMC, and Aaron Jones, Scantling, Boyd, and McDonald. Defense is the Jets.
Results
Unfortunately, Gordon/Cousins/Thielen did not lead me to cash. I drew a big goose egg this weekend. Here is what my roster looked like.
FD
Cousins
Aaron Jones
Gordon
Thielen
Schuster
Scantling
McDonald
McCaffrey
Browns D
Cousins and Thielen were my way of pivoting off the Ryan/Jones and Roethlisberger/Brown stacks that would be popular this weekend. Cousins threw for 301 yards, but only 1 TD. Thielen went for over 100 yards so I'm not upset with those selections. Gordon was heavily involved with the offense against the Raiders and I don't regret rostering him. Finally, Scantling was a late minute add because of opportunity and cost. He was a free square almost and could have had a bigger day with a 2nd TD.
Looking closer at the Aaron Jones decision, I created a narrative in my head that perhaps wasn't ever going to come to fruition. I was hoping that with his performance last week, he would receive more work because he's clearly the most talented runner in the backfield. On top of all the injuries at wide receiver, the Packers would lean heavily on the run against a susceptible Lions run defense. What really ended up happening was the Packers stuck to their rotation and the Lions jumped out to an early lead forcing more throws.
The other unfortunate move this weekend was not considering James Conner. Early Sunday morning, when I started adding Scantling to my lineups, I was finding ways to get to McCaffrey. McCaffrey missed because Cam wasn't interested in checking down against the Giants. He had his eyes downfield the whole time. Only towards the late 3rd/early 4th did Norv Turner start calling screens and pass plays for McCaffrey who normally eats up targets. However, I never looked to put Conner in because I was so focused on the big 3 I discussed earlier. I missed that you can attack Atlanta with RBs on the ground and through the air.
Finally, Vance McDonald. There is a reason the man is priced so low. I didn't see the game but judging from the DraftKings Live App, the game plan was to feature Conner and Antonio Brown. He was cheap and made other pieces fit. I couldn't get up to Zach Ertz and I wasn't looking elsewhere at TE.
Oh, I don't think the JuJu play was bad. I probably could have found a way to Antonio Brown but just didn't construct my rosters to find a way to him. Schuster only had 4 targets compared to Brown's 13. However, in recent weeks, they had been close in targets and they were $1,000 apart on FanDuel. Schuster gave me exposure to the Steelers/Falcons game at a cheaper price.
While Week 5 did not go as plan, I can brush it off and start looking towards week 6. Let me know what you think. Leave me a comment or hit me up on Twitter!