To Fade or Not to Fade: Week 6 Process
I've been playing DFS since 2014. I'm a low level, low volume player who is looking for more consistency. Join me as I reflect (and probably mock) my process and occasionally make a wrestling reference. So I have 1 question for you… Who wants to learn with Joe? (See what I did there?).:
Tuesday Night Player Lists
Early in the week I go through each position and make a list of players who appear to be in good spots. Later on, I will start to read various articles to narrow down my list to the best potential plays. Looking at some of the Vegas lines, I'll be focusing on:
Vikings
Steelers/Bengals
Bucs/Falcons
Rams
Also, I'll be keeping an eye on the injury situations as the week progresses. The injuries to Fournette and Grant opens up plenty of opportunity for T.J. Yeldon. The Texans are another area I'll be paying attention to in regards to injuries. Deshaun Watson took some hits against the Cowboys and it will be interesting to see what Houston decides to do with him.
Finally, I'm not a Jameis Winston fan, but he would go along with the cheap QB roster construction that has worked for me this year…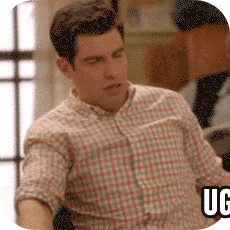 Thursday Night Player Pool
After doing some research, it's time to narrow down my player pool.
QB- Jameis Winston, Matt Ryan
RB- Christian McCaffrey, Jordan Howard (FD), Tarik Cohen (DK), TJ Yeldon, James Connor, Joe Mixon, Marshawn Lynch, Chris Carson, Latavius Murray, Todd Gurley, Tevin Coleman
WR- Tyler Boyd, Dede Westbrook, Chester Rogers, Julio Jones, Mike Evans, Chris Godwin, Keke Coutee (DK), Brandin Cooks (if healthy), Robert Woods, Courtland Sutton
TE- Jordan Reed (have to watch injury news), Eric Ebron, David Njoku
DEF- Jaguars
I know what I said on Tuesday, but I'm having a hard time trusting Jameis Winston. I'll work out some Matt Ryan lineups to see what it allows me to move up to.
I know that he is going to be chalky but after Julio went catchless for 3 quarters last week, it feels like a situation where they will overcompensate to get him involved.
If I go Julio and Ryan in FanDuel, I can cancel out all high priced RBs (Gurley, McCaffrey). Coleman looks interesting along with Yeldon who isn't in the best spot, but will be getting plenty of opportunity.
I don't want to pay up for Ebron, but he's the number 1 receiver with TY out. Have to biases aside.
Saturday Builds
Maybe I was too quick to rule out Gurley and McCaffrey on FanDuel. After working on some builds, I realized I could have Gurley or McCaffrey if I pair them with Lynch, Carson, or Bilal Powell. Powell becomes interesting if Crowell is ruled out. All of these builds have Matt Ryan as my QB.
The one downside is I keep leaving myself Courtland Sutton as my Flex. While he gets some opportunities down the field, he also has a low floor. If I move down to Winston, I have one configuration that gives me Connor, Mixon, Julio, Robert Woods, and Bilal Powell in the Flex.
Sunday Morning
Woke up around 8 am and start working on my lineup. Despite all week not wanting to start Winston, he just makes so many other pieces work out. I took a look on RotoWorld to see Crowell was expected to play. That took Powell out of consideration for me. I looked back at my player list from earlier in the week and worked on getting McCaffrey in my lineups. I was able to move to CMC along with Conner. I didn't list Chris Godwin in my player pool but after reading JMtoWin's NFL Edge, Godwin seems like a good play today.The . On FanDuel, I moved off of Uzomah to Brate and took Marshawn Lynch in a "revenge" game against the Seahawks. I'm taking a chance on the Pittsburgh D against Cincinnati. We'll see.
At around 11 am, I see that Tannehill would be out against the Bears. I can't make it work on FanDuel but manage to get there on DraftKings.
Here's my lineups
FanDuel

DK

Reflection
+60 cents on FanDuel and +23.95 on DraftKings. Anytime I'm in the positive, I'm happy. But the question to answer… was the process good? Did I put myself in the best situation?
At QB, it was a flip between Winston and Ryan for me. I didn't like having Winston but I put my personal bias aside and rostered Winston. He offered more flexibility at other positions than Matty Ice did and that was the game to have a part of.
At RB, sure I'm upset that Christian McCaffrey didn't have the game I was expecting and Melvin Gordon went off the way he did. However, McCaffrey had a better matchup on paper than Gordon. So while, that part of my day didn't work the way I wanted, I took McCaffrey because several people I follow believed he had a high floor/high upside in this matchup. Gameflow moved Carolina away from running the football. That will happen. Ultimately, I set myself up with 2 running backs in great spots.
At WR, I took a shot on Chris Godwin and it paid off. No, he didn't have a 20 point game, but he did score and saw the most targets on the team. It helped he got a TD as well. Julio didn't find pay dirt but he was dominant. On FanDuel, Robert Woods had 7 receptions for 109 yards. The only downside was he didn't score. Otherwise, I'd take him again.
At TE, Brate was cheap and he scored a TD. That was the best case scenario for me. Oakland getting behind early and looking inept on offense hurt "(player-popup #marshawn-lynch)Marshawn Lynch":/players/marshawn-lynch-11707's chance to do anything. I probably could have gone with Boyd there but chose not to because I was rostering the Steelers D.
Overall, I was happy how I came to my lineup. If the Carolina/Washington game works out differently, I'm here telling you how great it all was. On to Week 7!
Let me know how your weekend went. Leave a comment below.