Trio (!) of Tennis Tournaments: Day 5
Thankfully, the report about twenty positive tests at the Sardinia tournament turned out to be false. Not even Fabio Fognini's doubles partner, Lorenzo Musetti, tested positive, so it appears everything is full systems go in Italy…. for now. As always, keep your eyes peeled. One positive test could throw this whole tournament into jeopardy.
The tournaments are into the quarterfinal and semifinal rounds, so the slate size is down to 10 matches. Let's break down some plays!
My Favorite Favorite: Alexander Zverev (vs. Lloyd Harris)
Simply put, Lloyd Harris is not good enough to take out top-tier competition. Since the start of 2019, he is 0-7 against players in the Top 20. Now, that is to be expected. But the stats are worse than you might think. He is only holding serve 58% of the time and is only breaking serve 8% of the time. Not only is Harris losing these matches, he isn't even competitive in most of them.
Not much needs to be said about Alexander Zverev. He is one of the best players in the world coming off of the finals of the U.S. Open and the R16 of Roland Garros. He breaks serve 26% of the time which shows that he can get a large games won/lost margin. Harris' awful return stats suggest he cannot break Zverev.
With a price tag of $10,400, margin is critical. I think Zverev can get there in this matchup.
Another One? Alejandro Davidovich Fokina (vs. Dennis Novak)
You might recall a few days ago that one of my favorite plays was Dennis Novak against Benoit Paire. But that was only because Paire's motivation was a significant concern. Dennis Novak is not a good tennis player and we have value on ADF in this matchup.
ADF is a legitimate prospect. He is 21 years old and first broke out in April of 2019 by making the semifinals at Estoril as the #167 ranked player. After grinding on the challenger tour, winning tournaments on both clay and hard courts, he has raised his ranking into the top 75. This season, he made the Round of 16 at the U.S. Open, losing to the eventual runner-up Zverev. ADF actually beat Dennis Novak in the R128 of the 2020 U.S. Open in five sets with a bagel in set 5.
The stats I'm looking at actually favor Novak. Perhaps that's why the Vegas line is as close as it is. Novak holds and breaks at a 79%/20% clip since the start of 2019, compared to 67%/28% for ADF. However, ADF's career trajectory is pointing straight up. I don't want to be on the wrong side of an ADF breakout.
An Underdog For Your Consideration: Albert Ramos-Vinolas (vs. Marco Cecchinato)
Ahhhhhh! Marco Cecchinato man. I'm 0-2 so far in this tournament picking against him. He's won both tiebreakers so far in Sardinia. If he lost the first one, he'd be gone already, but he's still here. So let's try this one more time.
Albert Ramos-Vinolas is the definition of a clay court grinder. It's where he makes his money. He is 29-20 on clay since the start of 2019 despite an abysmal 7-19 record in tiebreaks. He is underrated because of that record. He is the #45 ranked player in the world. He might be inside the top 25 with an average tiebreak record.
I've already written extensively on Cecchinato in previous blogs. The TL;DR version is that his past great performances (2018 Roland Garros semifinal) have him overrated. Additionally, the competition he has beaten this season (see: 2020 Rome Masters + Roland Garros) have not been all that impressive. If Cecchinato wins this matchup, I will go into full reevaluation mode to see if there is something fundamentally different about him. Because, obviously, I will have been very wrong about my projection of him.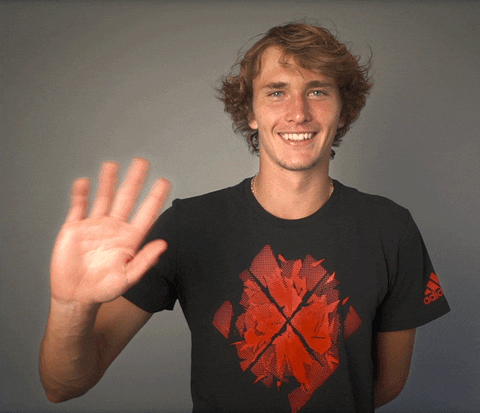 Thank you all so much for reading. If you have any suggestions for the blog, please let me know in the comments. Best of luck in all of your contests and may the ball bounce your way!