Two Fades and A Play: GAME STACK Edition NFL Week 12
Can you smell the air?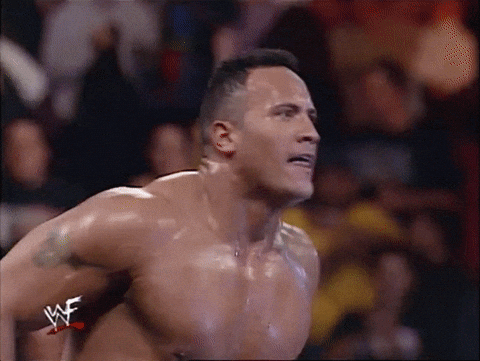 You're absolutely right, it smells like hope.
Yes, another week of grinding a full NFL slate is upon us. What could be better?
While Turkey day was fun, it was a bit of a letdown with only 2 games on the slate. I'm much more excited for a full slate of games this Sunday and I think it's a fantastic week to get different with your game stacks!
I'd like to preface this entire article with a very important point on what you should take away from the analysis. Just because I label a game as a "fade" does not mean you have to fade every single person in that game. Sometimes there are leverage points within a popular game stack that are totally viable. When I refer to a game stack as a fade, I'm simply saying I won't be playing a QB + WR + WR + Opposing WR or any type of stack of that nature.
I think it's important to understand that you should the whole game before just "X'ing" out all of the players in one game.
Anyways, enough of that boring disclaimer bs, let's get into the two fades and a play for this week in the NFL!

God it really does pain me to write this. It's such a smash spot on paper. But we're here to dig deeper than what looks good on paper.
I'll start with the two main reasons why I will be fading this game. (Cool dude, GREAT analysis)
Just work with me here for a second before you close this article.
The Chargers are coming off a victory against the Jets that looks a lot closer than it actually was. The Chargers were up 31-13 at one point and the two touchdowns for the Jets came in somewhat garbage time. That's besides the point. The real point is that the Chargers played the Jets.
Herbert and Allen looked freaking unstoppable as expected but remember, it was the Jets. Now don't get me wrong, Keenan Allen and Justin Herbert have been nothing short of fantastic all season long.
However, what I will say is that we are absolutely buying at the top, both in terms of ownership and price. Justin Herbert is priced over $7k for the first time all season and Keenan Allen is priced at $8k (also season high). This would be completely fine if they were unowned, but as of right now Herbert figures to be the second highest owned QB on the slate and Keenan to be the second highest owned WR on the slate.
Throw in the fact that they're playing the Bills who just so happen to have the highest owned QB on the slate in Josh Allen and third-highest owned WR on the slate in Diggs. The main reason I point this out is because if the stack does well, AND you are spending a ton of salary cap to get there.
The last thing I would add is the fact that the matchups aren't as good for either team as they have been in the past. The Bills have gotten to play the Cardinals and Seahawks the past two weeks and I already mentioned the Jets. The Bills have a respectable secondary allowing the 9th fewest points to WR's and could get Tre'Davius White back this week. The Chargers could also get Chris Harris Jr. back this week who is one of the best slot CB's in the league, which would be a major downgrade for Keenan Allen in my opinion.
All of this is to say that I think there are enough reasons to stay away and in the event that this game stack does fail, you will be in a position to gain lots of leverage on the field.
This game stack fade just makes all the sense in the world to me. The reasons are two-fold.
1. Derrick Henry is expensive, popular, and the amount of times he rushes the ball makes it much harder for this game to shootout.
2. How the hell are you going to stack up the Colts?
I know the total is high but how many times have we seen the Colts put up 5 touchdowns and it comes from 5 different players? It's almost impossible to stack up the Colts because there isn't a receiver with over a 13% market share. Rivers could throw to 10 different receivers and none of them would be fantasy relevant.
Add in that the pace of this game will be down because both teams try to play good defense and run the ball as much as possible. I'd much rather stack up a game where I know where the production will come from on both sides and I can reasonably project at least ways in which the game shoots out. To me, even if this game goes over the total I could see no one from the game being fantasy relevant with so many other good games on the slate.
I would note that a way to leverage off of some of the Derrick Henry ownership is to just play A.J. Brown as a one-off and hope that he's the only one from this game that's actually viable.
I think there are many paths to failure for this game stack and would feel much more comfortable not having to play Hilton, Pascal, Pittman, or even Henry against a stout Colts Defense.
Here's what I love most about this game. The condensed offensive production. Plain and simple.
Adam Thielen has been ruled out and guess who's left. Quite literally Dalvin Cook and Justin Jefferson.
Who are the plays on Carolina?
Mike Davis, Robby Anderson, and DJ Moore. It really is essentially that easy.
The Vikings are at home in a dome and the matchup for both sides is above average if not very good. You can so easily see where the production will come from on both sides and they both have very solid totals!
I mean seriously, the Vikings have almost a 28 implied total, that's four touchdowns for anyone counting. Who the hell is going to score them other than Jefferson and Cook?? Sure, Kyle Rudolph could score but that makes it even easier, you just throw in the cheap tight end into the stack and you get unique roster construction and leverage off the expensive tight ends.
The bring back on Carolina is either DJ Moore or Robby Anderson or BOTH. If this game shoots out you know where it's going to come from! It's really not often we have this type of condensed game stack and I plan to be heavily overweight on the field. I know Dalvin Cook and Jefferson are going to be popular but how many people will be making a full game stack out of it? My guess is not many.
This game stack has the perfect recipe for success and I expect it to smash.

Anyways, feel free to stack any game you like, it is your life after all.
If you are enjoying these types of articles feel free to leave a comment or hit the thumbs-up at the top of the article. You can also follow me on twitter. Or you can do neither of those three things and do whatever you want. Let's bink some GPP's and as always, may the football gods have mercy on your souls.