Vienna and Nur-Sultan: Day 3
The Tuesday, October 27, 2020 Tennis DFS slate was such an all-around disaster that I don't feel it deserves substantial discussion. A mispriced chalk that flopped, a withdrawal 12+ hours before lock, an injury retirement, this slate had it all. Let's move on.
I suppose this week simply was not meant to be anything special. Once again we have a weak eight match slate. The first match starts at 4:50 a.m. ET and the second match starts at 8:00 a.m. ET. This leaves lots of room for shenanigans that we've already seen so far at these tournaments although it is increasingly less likely the deeper we go in the bracket.
My Favorite Favorite: Alexander Bublik (vs. Mackenzie Mcdonald)
Once again I think we have an obvious chalk favorite in Alexander Bublik. All the stars are aligning here. He is over a -200 favorite priced at $8,100. His ace rate is fantastic at 13.3% in 2020, which ranks among the best of the non-serve bot types on the men's tour.
On the other side of the net is Mackenzie Mcdonald who simply has not returned to his form from early 2019 after suffering a devastating hamstring injury at the 2019 Roland Garros tournament. The former world No. 57 is only 3-8 against top 100 competition this season.
Bublik and Mcdonald actually played recently in Saint Petersburg, a match Bublik took in three sets. However, Mcdonald got his first serve in 72% of the time, nearly nine points higher than his season average. He only faced one break point all match and Bublik capitalized. That first serve in rate was incredibly lucky and I would expect more break point opportunities for Bublik.
Bublik is also a Kazakhstani so he gets the benefit of some home country familiarity and advantage this time around.
Another One? Felix Auger-Aliassime (vs. Vasek Pospisil)
Last week, I talked about giving more credence to the H2H records of Taylor Fritz and Reilly Opelka because of their off-court friendship. I think the same logic can apply here to a battle between two Canadian friends.
Despite a ten-year age gap between the two, Felix Auger-Aliassime and Vasek Pospisil are good friends off the court. "FAA" actually looked up to Pospisil when he dreamed of going pro.
FAA leads the career H2H matchups 3-0: One at Indian Wells (2018), one at the Canadian Masters (2019) and one at Wimbledon (2019). When we combine this factor with the fact that Auger-Aliassime is the superior player, it makes for a solid play. FAA is a -185 favorite and is only $7,900 on DK.
FAA has torn it up on hardcourts this year, going 21-12 with three tournament finals appearances (0-3, poor Felix. He's actually 0-6 in ATP tournament finals for his career, but he'll win one soon enough). He holds serve at 85% and breaks at 20%. With Pospisil holding upwards of 87% this season, I don't see a real path for FAA to get margin, but you don't truly need it at $7,900.
Other General Slate Thoughts
I'll admit, I'm not too enthralled with the underdog options on this slate.
I was expecting Kevin Anderson to do more in his matchup vs. Dennis Novak, but he had to save three match points in the third set tiebreak. A matchup against Pablo Carreno-Busta who typically plays well against big servers has me hesitant.
If this was a normal slate, I would likely pass on the Kukushkin/Delbonis match entirely. I lean to Kukushkin because of the home country advantage and betting on Delbonis on hard courts is typically a losing proposition.
And after those guys, you'd have to buck a stud. Casper Ruud on a hard court vs. Jannik Sinner? No thanks.
Jason Jung vs. Daniil Medvedev? We're on bagel watch there.
Back Jan-Lennard Struff vs. Stefanos Tsitsipas? I suppose you can hope for some tiebreak luck, but Stuff's odds of breaking Tsitsipas' serve are close to zero. So tiebreaks are about all you're hoping for. The floor is quite low here even for a big server.
And last is Borna Coric against Novak Djokovic. In a best of three set match, anything can happen and Djokovic has shown some inconsistent stretches since the restart. However, Djokovic is motivated. With a win vs. Coric, he clinches the year end #1 spot in the ATP Rankings. I wouldn't call you insane for playing Coric, but I'm not letting you play him with any of my money.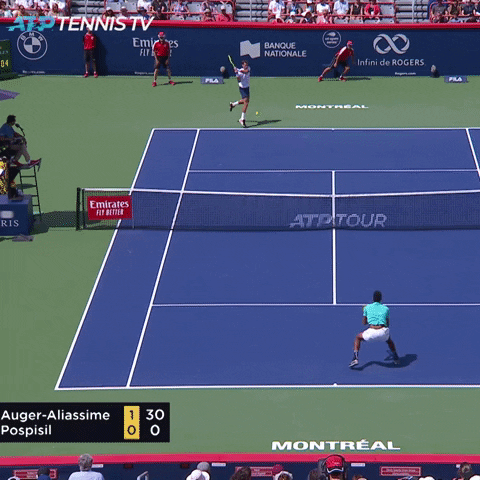 Thank you all so much for reading. If you have any suggestions for the blog, please let me know in the comments. Best of luck in all of your contests and may the ball bounce your way!