Volatility Recap Part 2
Last night did not go the way I wanted it to,
After reviewing my lineups, there were a lot of things that I did wrong, and a lot of things that I did right. Here are the lineups
My Gut Lineup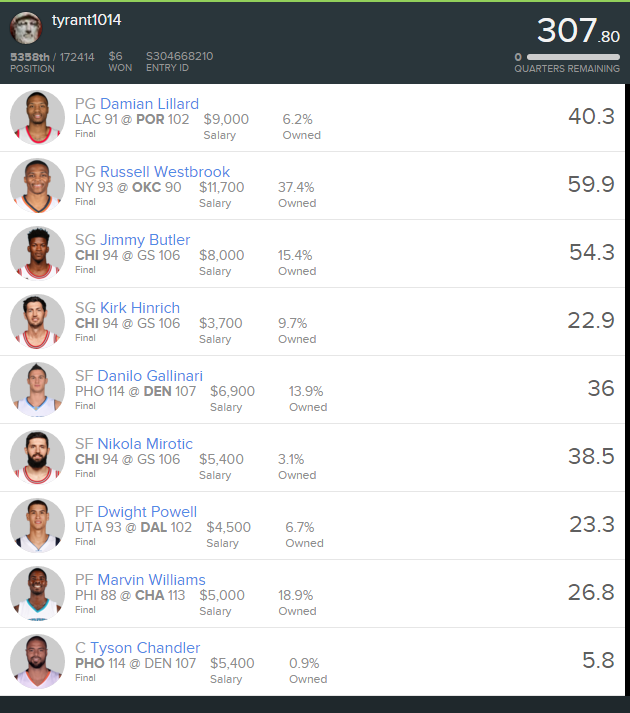 Analysis: This was the only lineup to cash with almost everyone 5x'ing their salary it was a realatively good lineup, the only problem I have is that I rostered Tyson Chandler, when in reality I should have checked the box labeled "anyone but Chandler."
My SF upside Lineup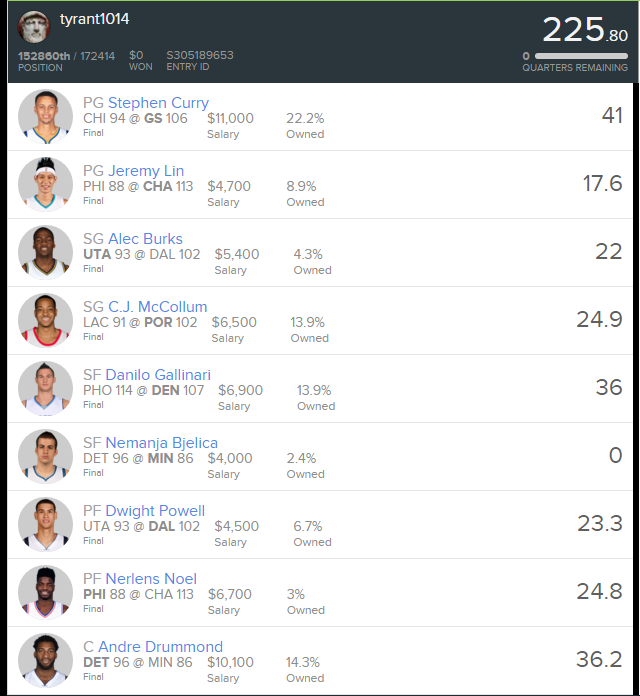 Analysis: There was so much potential in these games, however none lived up to they hype. No one except Gallinari and Powell hit vale. And ultimately hitting value isn't the goal, getting greater upside is the goal.
My SF Safety Lineup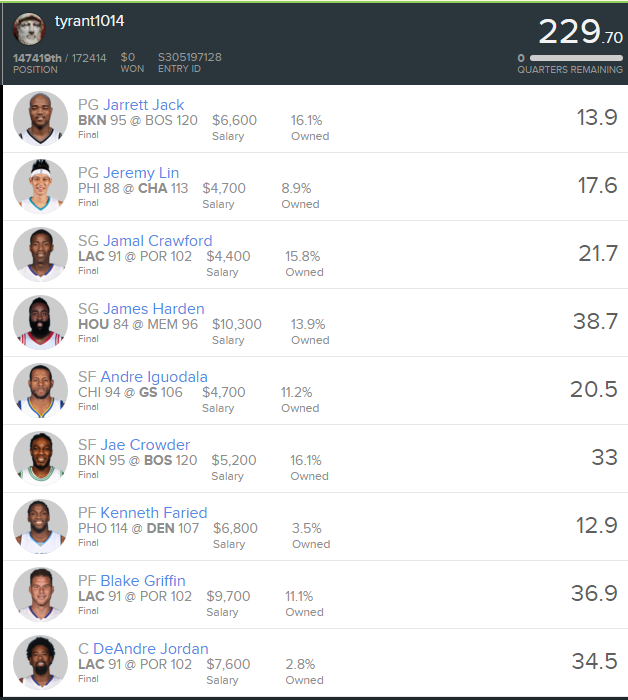 Analysis: This actually didn't turn out too bad. The combination of Iguodala and Crowder ended up hitting 5.4x value, which would have been great had I made better selections around him. Some of which are bound to happen, Jarrett Jack being horrid, Jeremy Lin getting benched in a blowout. Others were actually good picks that just didn't unfold correctly.
Ultimately the record looks like this
| Type | Record |
| --- | --- |
| Gut | 1-0 |
| Upside | 0-1 |
| Safe | 0-1 |
Looking Ahead to Todays Volatility Rankings:


I will be running two of each high of the high volatility lineups, one safe and one upside. The safe lineups will have upside plays all around them, and the upside lineups will have safe plays built in around them.