NBA Grind Down: Friday, January 11th
Welcome to the RotoGrinders NBA Grind Down. In this all-encompassing preview of today's NBA action, every game will be broken down statistically, with several key elements highlighted in our charts.
Vegas lines are broken down to show projected Implied Team Totals, to give you an idea of who is favored to win, and often more importantly, how many points they're expected to score. We also provide pace numbers, so you can spot a game that might have a few extra possessions and more opportunities for fantasy points.
We also provide position-by-position matchup rankings for every team, to give you an idea of the players who will be in better situations to succeed. Using Defense versus Position data, every projected starter is listed along with his opponent's rank in points allowed to players of his position. These color-coded charts will help you spot the best matchups of the night at a glance.
Note: As always, if you want to try a new DFS site, be sure to click through a RotoGrinders link and use our DraftKings promo code, FanDuel promo code, and FantasyDraft promo code to receive the best perks in the industry.
---
Atlanta Hawks at Philadelphia 76ers – 7:00 PM ET
Atlanta Hawks
Taurean Prince (Out)
Kent Bazemore (Out)
Points Per Game: 108.7 (20 of 30)
Implied Team Total: 109.8 (11 of 18)
Projected Point Differential: 1.1 (9 of 18)
Points Allowed Per Game: 112.5 (22 of 30)
Defensive Efficiency: 105.8 (10 of 30)
Rebounding Differential: + 3.8 (4 of 30)
Pace of Play: 104.5 (7 of 30)
There are nine games on the schedule tonight in what is shaping up to be a fun slate. There are two teams in particular that I am looking to stack, but neither are featured in this game. The Hawks have played well recently, but still come into tonight's game as 12-point underdogs. They draw a decent matchup against the Sixers, who are ranked seventh in pace of play and 22nd in points allowed per game. The Hawks have an implied total of 109.8 points, which is a point higher than their season average.
Ben Simmons is a very good defender, but he's not always tasked with defending the opposing team's point guard. The Sixers as a whole are ranked 20th in efficiency against point guards. This statistic will surprise many — Trae Young has scored at least 23 fantasy points in ten straight games and has topped 30 fantasy points eight times during that stretch. He's an intriguing tournament play that should garner very little ownership. The more appealing play on a per-dollar basis is Jeremy Lin. Even with Kevin Huerter back in the lineup on Wednesday, Lin played 28 minutes and scored 31 fantasy points.
DeAndre Bembry has played well recently and always offers upside at his price point. He is still only $4,400 on DraftKings if you are looking for a low-owned tournament play. John Collins has the highest ceiling of any Hawks' player, but he's also the riskiest in a game that features such a high spread. In potential blowouts, I'm more willing to target the favored team or the cheap players from the underdog. This is a spot where Collins could play well, but he would only crack my player pool if I were making five or more lineups. Dewayne Dedmon hasn't topped 30 minutes in six straight games and could get into foul trouble against Joel Embiid.
Player
FD Salary
DK Salary

FDRFT

Salary
FP/Game
L4 +/-
Minutes
L4 +/-
FP/Min
True Usage

DEFF

DvsA

DRPM

Trae Young
$6,600
$6,000
$11,800
29.5
1.7
29.4
0.9
1.00
26.1%
20
22
1
Kevin Huerter
$4,900
$4,700
$9,000
17.6
7.6
26.0
9.5
0.68
14.0%
7
4
20
DeAndre Bembry
$5,300
$4,400
$8,700
21.3
0.4
24.0
5.0
0.89
16.4%
5
4
2
John Collins
$8,300
$7,800
$14,200
34.5
2.3
29.8
0.8
1.16
20.4%
21
11
11
Dewayne Dedmon
$6,100
$5,300
$10,900
24.8
-1.4
24.4
0.7
1.02
14.4%
9
11
11
Jeremy Lin
$5,100
$4,600
$9,300
20.1
8.3
19.3
5.7
1.04
21.8%
N/A
22
N/A
Alex Len
$5,100
$4,200
$8,500
20.5
-2.3
20.3
0.3
1.01
19.2%
N/A
11
N/A
Daniel Hamilton
$3,900
$3,400
$6,500
8.5
4.6
12.1
6.1
0.70
13.7%
N/A
4
N/A
Elite Plays – Jeremy Lin (GPP)
Secondary Plays – Trae Young (Cash), DeAndre Bembry (DK GPP), John Collins (GPP)
---
Philadelphia 76ers
JJ Redick (Questionable)
Points Per Game: 114.6 (6 of 30)
Implied Team Total: 121.8 (1 of 18)
Projected Point Differential: 7.2 (1 of 18)
Points Allowed Per Game: 117.2 (30 of 30)
Defensive Efficiency: 108.8 (23 of 30)
Rebounding Differential: -0.4 (19 of 30)
Pace of Play: 107.4 (1 of 30)
The Sixers have not been great on the road this season, but boast an 18-3 record at home. As 12-point home favorites, they should be able to add to their win total tonight. While a blowout is a concern, there is certainly upside in a matchup against the Hawks, who are ranked first in pace of play and dead last in points allowed per game. The Sixers not only have the highest implied total (121.8 points) on the board, but also the best projected point differential (+7.2).
Whenever we have these large spreads in large slates, I tend to avoid the situation in cash games unless there is an obvious value play. If JJ Redick is unable to suit up, Furkan Korkmaz and T.J. McConnell would both become borderline elite values. Outside of those two, the Sixers offer more appeal in tournaments than in cash games. Ben Simmons has triple-double type of upside against a Hawks' team that is ranked 29th in efficiency against point guards. If Redick is active, he could offer some sneaky upside against a team that has allowed the third most three-pointers made per game.
Jimmy Butler has played well over his last four games and draws an exploitable matchup against the Hawks, but his price has come up across the industry. I'm not sure his upside makes up for the blowout potential in this game. Joel Embiid, on the other hand, has as much upside as any player in this slate. The Hawks are ranked 21st in efficiency against centers and 27th in DvsA against versatile bigs. He has averaged 57 fantasy points over his last four games and as I've mentioned a number of times recently, he has a different rotation than most superstars. The Sixers sub him out after five minutes in the third and put him back in the game with a few minutes left in the quarter. He then starts the fourth quarter, which helps his minute floor in potential blowout situations.
Player
FD Salary
DK Salary

FDRFT

Salary
FP/Game
L4 +/-
Minutes
L4 +/-
FP/Min
True Usage

DEFF

DvsA

DRPM

Ben Simmons
$9,300
$8,900
$16,400
41.8
1.1
33.2
1.5
1.26
22.6%
29
22
30
JJ Redick
$5,700
$5,500
$10,600
25.7
10.4
30.9
4.3
0.83
21.6%
29
29
7
Jimmy Butler
$8,000
$7,600
$14,400
36.8
0.9
33.0
-1.2
1.11
22.7%
16
29
19
Wilson Chandler
$3,900
$3,600
$6,900
16.2
-2.2
25.6
-1.5
0.63
10.3%
29
30
28
Joel Embiid
$11,100
$11,000
$19,600
52.4
4.6
33.7
-1.6
1.55
29.0%
21
27
9
T.J. McConnell
$4,900
$3,700
$7,200
17.4
2.7
20.7
5.4
0.84
14.5%
N/A
22
N/A
Mike Muscala
$3,700
$3,200
$6,100
16.3
-6.3
22.3
-4.5
0.73
13.6%
N/A
27
N/A
Furkan Korkmaz
$4,200
$3,900
$8,100
13.6
9.4
16.0
11.0
0.85
16.8%
N/A
30
N/A
Elite Plays – Joel Embiid (GPP), Ben Simmons (GPP), Furkan Korkmaz & T.J. McConnell (if Redick is out)
Secondary Plays – JJ Redick (if active)
---
Noto's
NBA

Bets

The bets were 2-2 last night. I wanted to get off of the over for the Pistons' game once Blake Griffin was ruled out, but there's not really a way for me to communicate that to everyone, so I'll eat the loss. Last chance of the week to hit our +30 unit goal.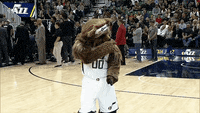 Whether you are actually betting the games or just want to test your betting skills, download the SharpSide app or visit the SharpSide desktop site.
Overall Record: 106-68 (+27.1 units)