Over here at FanDuel we're getting excited for the upcoming $10 Million FFFC on December 14th in Las Vegas. This week is your last chance to win a seat in the final, with qualifiers running on Thanksgiving Thursday and then the final chance this Sunday in our 20 seat Super Q.
However, even if you don't win a seat in the final, there's still a few more chances to win a free trip to Las Vegas! Earlier this season, we promised the members of RotoGrinders a chance at winning three FFFC trip-only packages for free! The trip package includes, one round-trip plane ticket, three nights hotel, entry to the Saturday welcome party and Sunday's FFFC. Winners of the freeroll must be able to attend. Cash value will not be awarded if the winner cannot attend.
We'll be giving these away next week in three contests:
-Monday, December 1st – FFFC Trip-only NHL Freeroll – Contest Results
-Tuesday, December 2nd – FFFC Trip-only NBA Freeroll Contest Results
-The third freeroll will be determined by you the RotoGrinders community in a vote in this thread. Simply post below voting for "NHL" or "NBA" anytime from now until 8 AM EST Monday. There is one vote per member. If NBA wins the vote, then the final contest will run Wednesday, December 3rd. If NHL wins, this will run on Thursday, December 4th. In the event of a tie in either Monday or Tuesday's freeroll, there will be a tie-breaker playoff in that sport in the above mentioned Wednesday or Thursday contest. (NBA won the vote. Link will be placed here on Wednesday.) Contest Results
Get your votes in for your favorite sport!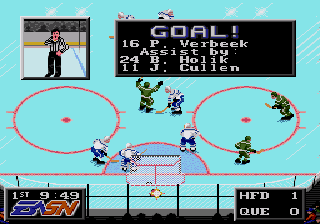 vs.