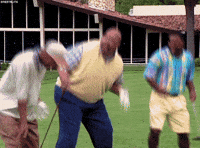 Hey Grinders,
We're excited to announce our FanDuel Golf Premium product, with content already posted for the Arnold Palmer Invitational!
If you weren't aware, FanDuel recently launched their Golf offering, which features an interesting twist in strategy and lineup construction. For those who want a crash course before diving in, STLCardinals84 wrote an introduction to FanDuel Golf that you should check out.
But if you really want to dig in, why not give our Premium product a shot?
Subscribers to FanDuel PGA Premium will gain access to:
— Full FanDuel Golfer Projections from the one and only Notorious
— Consensus Value Rankings for both Rounds 1/2 and 3/4 (currently manually collected; automation coming soon!)
— Expert Survey
— STLCards' Strokes Gained – an in-depth weekly write-up breaking down R1-2 and R3-4 strategy
— Notorious' Expert Picks
— hokie2009's Course Analysis
— Expert Chat
Starting for the Shell Houston Open, we will also have full Ownership Projections from Traeko! We're pumped about this product and will continue to do any needed improvements/changes to make it as high-quality as possible.
Feel free to leave any feedback, suggestions and comments you may have. Good luck in your contests!