Even though the winners were announced last week, people still kept telling their stories! Love it! Keep sharing your sweat stories, they are a blast to read!
WINNERS ANNOUCNED – Congrats to our winners jstevens2k11, OhioState241 and RiverJack! Please check out my latest response in this thread to learn a little bit more about their stories!
Do you have a story about a crazy sweat you've experienced in DFS?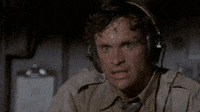 Perhaps it was an NBA slate and you started climbing up the leaderboard with a few low-owned guys in West Coast games. Or maybe it was an MLB slate, and just when you thought your night was over, a few dongs skyrocketed you within contention of a GPP takedown.
Whatever the story, we want to hear about it and share your story of triumph (or misery) with the RotoGrinders Community! Post below with the story of your craziest sweat!
We'll select a few notable/hilarious/thrilling stories and compile them into a blogpost, and we'll send the selected users a fun prize, courtesy of RotoGrinders.
You can be as detailed as you want, and be sure to include any events that may have preceded or followed the slate.
So please, share your sweat story with your fellow Grinders! I am looking forward to reading them!
-Joe, RG Community Manager