Admin Update – Post Locked.
It looks like we'll have 6 spots open for the new league this year!
We will open these 6 spots to anyone who is:
A) Ranked in the top 2500
B) Has 250 or more forum posts OR
C) is a Premium Subscriber
If you meet one of those 3 criteria, stay glued to the forums tomorrow for a separate "Sign-Up thread" to appear. The first 6 to respond there, will get a spot!
Thanks & Looking forward to it.
Original Post
NBA is almost back!
Before we open up the free spots to top RG members, let's see who is returning from last season. Respond here by Monday at 7 EST to reclaim your spot. – Mention your team name to be safe.
After that, I'll make a new next week to give away the open team slots.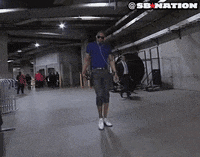 Teams from Last Season
Noah's Ark – CLAIMED
Game, Blouses
Dame D.O.L.L.A.
The Hazy Shades – CLAIMED
THE SEIGE – CLAIMED
The Punisher09 – CLAIMED
Team Skywalker
The Abusement Park – CLAIMED
Team Traeko
naapstermaan ™ – CLAIMED
Team Bowens1984 – CLAIMED
MORE LIFE
Churlish Barbarians – CLAIMED
Joe Who – CLAIMED
The White Knights
Traeko – – CLAIMED
DugFister – CLAIMED