Hey Grinders! For those of you who haven't seen me posting on here yet, my name is Joe Rapolla Jr. and I am RotoGrinder's new Community Manager. My goal is to enhance the experience of being an RG member and make sure the Community is a fun and inviting place for all. You can follow me on Twitter @JoeRapJr!
This is the Official RotoGrinders Weekly Community Rundown. I'll be posting this at the start of every week with the intention of it serving as a fun, easy-to-read breakdown about what's going on in DFS, the world of sports, and of course, entertaining and random stuff from the Internet, because why not?
Before we get started, I've got to give a shoutout to tgowen for winning last week's contest for what I considered to be the best answer to my question "If any active player can break Barry Bonds' single-season home run record, who is it?" He answered Kris Bryant and cited how climate change might affect ballpark factors at Wrigley Field. I appreciated the originality, so props to @tgowen!
The Rundown
—-
1. If You Haven't Tried PlateIQ Yet…
Okay, seriously though, if you haven't tried out this amazing MLB feature yet, I don't know what to tell you. All for the price of $0, PlateIQ allows you to analyze every starting pitcher and hitter they are facing that day and analyze pitch type, pitch location, pitcher tendencies and batter tendencies.
Plate IQ is pure awesomeness, and is absolutely unrivaled in terms of the data it provides. It's available for every MLB game on every slate, and is an absolute must for the MLB DFS player.
Numerous folks at RotoGrinders worked extremely hard on this over the last couple months, and we sincerely hope you enjoy it.
Check it out here and check out a breakdown of everything it does here!
—-
2. More Awesome, Free Stuff… Lineup Builder in iOS via the RotoGrinders App!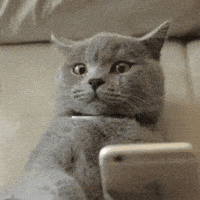 Making lineups on the go? Don't have a computer? Whatever the reason, the RotoGrinders mobile and development teams did an amazing job bringing yet another awesome free feature to the site, or in this case, the app!
For more information on this killer feature, please head here for the full writeup!
—-
3. FanDuel Single Entry Series Sponsored by RotoGrinders!
The Single Entry Series on FanDuel, sponsored by us here at RotoGrinders, continues this week with $5 buy-in tournaments.
This series will run for 6 weeks (4 more after this week concludes) and the top finisher each week gets an all-expenses paid trip to Chicago and a seat at a live final! Don't miss this once-in-a-lifetime chance to compete live in DFS and enjoy The Windy City!
For more specific details on this series, check out the official page here!
—-
4. Seasonal Rankings FAQ
We have been seeing some questions recently from users wondering about our Seasonal Rankings and how exactly they update, so I wanted to clarify some of the details.
For every sport, our rankings tally points from contest that took place during the most current season. That means, points accumulated from MLB contests in 2016 do not count towards your current MLB ranking. This is true for every sport. Additionally, you can see on the Seasonal Rankings page for each sport on what day the rankings update. For example, MLB is updated weekly on Thursday.
Overall rankings, weight class rankings, and TPOY rankings run a 365-day basis, however, so MLB contests from today's date and later in 2016 do count, while any contests that took place more than 365 days ago do not.
Hopefully this provides from clarity, and if you have any questions, you can always hit me up!
—-
5. Best Baseball Movie of All-Time?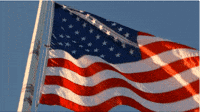 With the Fourth of July around the corner, it has me thinking about America's pastime. One thing I love to do on the Fourth of July is watch a baseball movie, but there's so many to choose from.
So help me out. What's the best baseball movie of all-time?
The Sandlot
Field of Dreams
Bull Durham
A League of Their Own
Major League
Bad News Bears
Comment below and let me know! Also, if you think it's something else, let me know! I might just pick the most creative answer and send them some RG swag