Best Sites for Game Types: NBA
The question of "what site to play on" is one that will yield different answers from different people. Certain people are comfortable on certain sites, and if you fit that description, by all means continue to play on the site on which you feel the most comfortable. If you're having success on DraftKings but not FanDuel, keep playing on DraftKings. It's that simple. You don't need the rest of this lesson to figure that out.
However, a lot of people find it more exciting (or even more successful) to branch out and play on multiple sites. That's where this lesson will help you out. Each site has its benefits, and certain types of games are better suited to an individual site. I'll discuss them all in turn.
QUESTION

#1 –

WHERE

DO I

PLAY

MY

HEAD

TO

HEAD

ACTION

?
I believe that your head-to-head action should be concentrated on the site on which you feel you are the best. Trying to branch out head-to-head action across multiple sites is very challenging. That being said, a site like DraftStreet tends to be dominated by sharks at the head-to-head level. If you are totally new to the game, I would try checking out a site like FanDuel because of its diversity of opponents.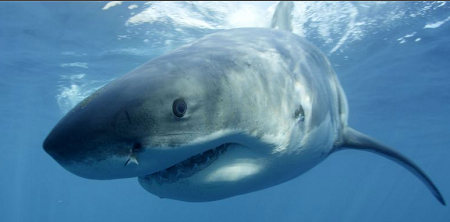 Alternatively, a smaller site without many sharks might be best for your head-to-head action. Think about trying FantasyFeud, DraftDay, or a similar smaller site. Who knows, that may end up becoming your favorite one to play on!
QUESTION

#2 –

WHERE

DO I

PLAY

MY

DOUBLE

UP

ACTION

?
Since most of DraftStreet's head-to-heads are dominated by sharks, I enjoy playing the double-ups quite a bit over there. They have some very large-field double-ups that are guaranteed every day, so you can get a diversity of opponents without facing all the sharks. This is hands down the best site for double-up action in my opinion.
Obviously, the other sites all have solid double-up action as well. FanDuel provides a ton of double-up action, as does DraftKings, every day during the NBA season. The smaller sites will have similar small offerings, but they tend to have most of the regular users in them. Therefore, you get less diversity of opponents than you do on the larger sites.
QUESTION

#3 –

WHERE

DO I

PLAY

MY

GPP

ACTION

?
It's becoming commonplace for people to enjoy playing GPP's at either DraftKings or FanDuel. Those sites have separated themselves from the pack when it comes to GPP prize pools, and both of them have huge GPP offerings every day (especially Wednesdays) during NBA season. DraftStreet is stepping up their game with their GPP offerings as well. The smaller sites are at a disadvantage when it comes to GPP play, and I would recommend the larger sites for this type of action.
Ultimately, the site you choose is up to you. Personal preference and style of play will have a big impact on this. Find a site you are comfortable with and make it your home. Learn the ins and outs of the salary structure and you will have a leg up over the people who only play on that site regularly. Whether it's a large site like FanDuel or a small site like FantasyFeud, find the action that works for you!