Using Advanced Metrics
Football is a sport that's not necessarily stuffed with advanced statistics. Unlike baseball, where sabermetrics have revolutionized the game, the NFL has remained a relatively straight-forward game statistically speaking. But there are still some great figures and resources available that can help give you that edge in daily fantasy, and that's what we'll go through in this lesson.
The RotoGrinders Advanced Stats Page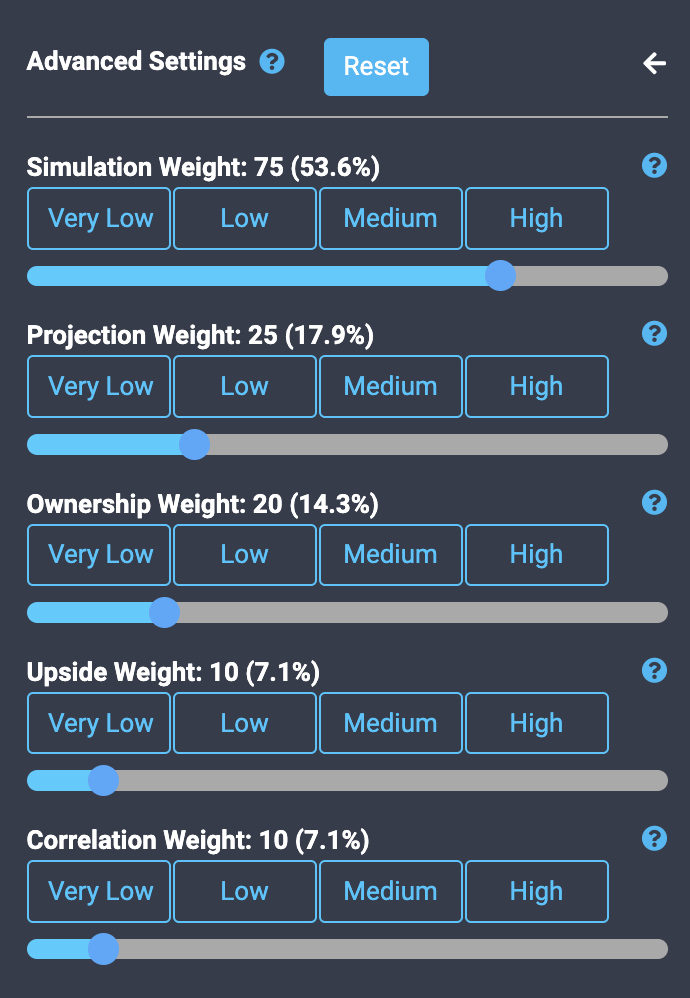 On the RotoGrinders advanced stats page we focus on two key things:
1) Percentage of Workload Stats (POW)
2) Red Zone Stats
Percentage of Workload stats are simply found by dividing the players total in a given statistic by the teams total of that stat. For example, if Tom Brady has thrown for 2,000 yards on the season and the Patriots as a team have thrown for 2,100, Tom Brady 's Passing Yard POW Stat is 95.2%
This can then be applied to more advanced stats such as targets. For receivers, understanding a total target number is great but then being able to see what percentage of the team's targets a player accounts for takes you to the next level. For example, say the Browns are playing the Broncos one week and you expect that Cleveland will need to pass more than usual to stay in the game. Well seeing that Josh Gordon 's percentage of targets workload is really high can help you understand that he should see even more than his season average of targets.
Red Zone stats are another form of measuring opportunity, which to me is the most reliable way of predicting output. How many touches or looks a player gets in the red zone can help you find the best players likely to grab pay dirt. As an example, Heath Miller of the Steelers was being targeted 3-4 times a game in the Red Zone during the early stages of the 2012 season. He was incredibly cheap on most DFS sites as well in the early going. Understanding that and exploiting it would help your weekly lineups tremendously.
Pro Football Focus
Pro Football Focus is the cream of the crop when it comes to advanced statistics. These guys show you EVERYTHING. They track every play and look at every outcome that derived from it. Some of the most valuable stats found here are defensive back statistics. You can break down just how good a defensive back is by how many times they are targeted, what percentage of receptions they allow, and much, much more.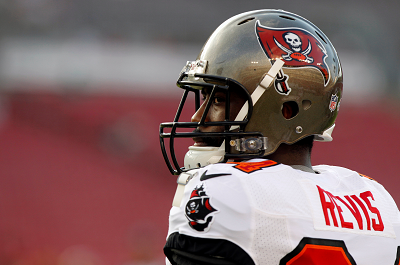 Understanding opponent matchups is as important as understanding player opportunity. ProFootballFocus is far and away the leader in developing those statistics that can be a difference maker in daily fantasy. Bryan LaFontaine of PFF writes a weekly NFL article at RotoGrinders and some of the defensive back stats can be found in the Weekly Grind Down. I recommend checking both of those out when possible.
Using Advanced Stats in Projections
The best way to use advanced stats in projections is through percentage of workload stats. If you can weight a players percentage of workload against his opponent's statistics allowed, you'll be able to efficiently project output.
Next Lesson – NFL > End of Lessons
Congratulations on completing GrindersU!