CBB Grind Down: Sunday, March 8th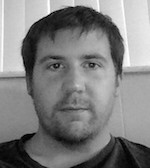 Glean insight from one of the game's best, Varncass, as he lists picks he'll actually be targeting in his DFS games, along with detailed analysis and reasoning.
Sunday, March 8
Today's CBB slate looks like a grind it out type of day, as there are not a lot of high scoring games and there are a lot of solid defensive teams or bad offensive teams playing.
Memphis at Cincinnati
Memphis
Cincinnati
Vegas Total
117
Fast Break Pts/Gm
8.38
Vegas Total
117
Fast Break Pts/Gm
5.13
Vegas Sprd
7
Paint Pts/Gm
33.00
Vegas Sprd
-7
Paint Pts/Gm
28.75
Team Proj.
55
Opponent TOs/GM
12.88
Team Proj.
62
Opponent TOs/GM
16.50
Ast/TO Ratio
72%
Field Goal %
42.50%
Ast/TO Ratio
88%
Field Goal %
41.80%
Memphis
Trahson Burrell ($5,600) – It appears that Burrell has regained the trust of Pastner, starting in the last game, playing a huge part and going for 28 and 29 fantasy points in each of the last two. It makes me sick that I actually am considering him here especially against Cincinnati, but the price is low enough that he can make value even against a great Cincinnati defense. With a low scoring slate and not a lot of teams, you may not be able to ignore Memphis completely.
Cincinnati
Octavius Ellis ($7,300) – Ellis has been fantastic lately. He has gone for 34, 31 and 25 points in the last three games while rebounding well and scoring as well. He has been doing this all with Gary Clark in the middle as well and gets a faster paced Memphis team who is missing their interior presence in Austin Nichols today. I love Ellis in this matchup and his price at 7,300 on FanDuel is tempting especially because he has block upside.
Penn State at Minnesota
Penn State
Minnesota
Vegas Total
136
Fast Break Pts/Gm
5.45
Vegas Total
136
Fast Break Pts/Gm
9.50
Vegas Sprd
8
Paint Pts/Gm
25.64
Vegas Sprd
-8
Paint Pts/Gm
30.70
Team Proj.
64
Opponent TOs/GM
14.30
Team Proj.
72
Opponent TOs/GM
13.64
Ast/TO Ratio
72%
Field Goal %
42.90%
Ast/TO Ratio
138%
Field Goal %
48.00%
Penn State
DJ Newbill ($9,100) – This is the only game with an over/under which is over 130 other than the Wisconsin game. That means this will very likely be a low scoring slate and you probably want some exposure to this game. I like Newbill as one of the best plays on the slate as he is going to take a ton of shots and you know he is going to be majorly involved in the offense. While it is not a great matchup and he is expensive, you know you will not get a dud from him and Minnesota is not exactly a team to fear as Penn State beat them last meeting with a double-double from Newbill.
Shep Garner ($4,900) – Garner is your other option from Penn State. Playing PG, he gets 35 minutes per game and has been in double-digit shots in the last three. He is the freshman building block for Pat Chambers and will get as much run here at the end of the season as possible. He has basically averaged value at this price for the year and in his last 3 games he has averaged way above value.
Minnesota
Maurice Walker ($6,800) – The minutes are not 100% there, and Walker's price is pretty high however he is facing a big-less Penn State team and has been playing much better lately. I love Walker in this one and he should get close to a double-double assuming he can stay on the floor. He is one of a few good Minnesota plays today as Penn State is not great defensively and will not play that slow. He also has block upside.
Nate Mason ($5,100) – Mason is back on top of the minutes heap that keeps turning with Mathieu. Mason has been great lately averaging over 20 in the last four games and he seems to be better than Mathieu as he can actually take long jumpers and he is much more aggressive. Penn State's defense is decent, but Minnesota is the highest scoring team and Mason looks like a solid bet for 30 minutes and value.
Andre Hollins ($7,200) – Taking the best player on the top scoring team of the day is usually a recipe for fantasy success. While Hollins has not been great lately, two of his poor games were against Wisconsin (who seem to have his number). Hollins is much better against poor teams and Penn State is just that despite a decent perimeter defense. Look for Hollins to get involved early and often.
Take Your Game to the Next Level!
RotoGrinders College Basketball Incentives give you access to Varncass' expert insight with daily customized FanDuel and DraftKings Expert Picks, plus you get an Injury Alert hub that updates with player news as the day proceeds, leading to finding some of the best value plays.
Buy CBB Incentives Now!
Not an incentives member? Purchase a season pass here!