Am I Ready for High Stakes Play?
There is a lot of potential in this industry whether you are looking to take your game to the next level and try to make a nice profit or whether you want to treat it as a fun hobby that you can make a little extra cash with. Either way, you don't want to jump in without knowing what is ahead of you. In order to compete with the top players in daily fantasy, you have to commit time, effort, and financial resources. Consistently being able to win in daily fantasy sports is both an art and a skill.
Before you decide that you want to take it the next level and really get serious about playing, there are a few things that you should know going into it. We will cover them all below:
Time Commitment
To be consistently good in daily fantasy sports, you have to devote a lot of time and effort into it every single day. As you can tell from reading all of the other lessons, there is a ton of research that you should be doing every day in order to put together the best possible lineups. There are plenty of sites that help expedite the process of researching players and matchups each day, but you still have to develop a routine that you can follow each day in order to get the best possible lineups out there that you can.
You have to realize that the top players in this industry are spending all day researching matchups and players. In order for you to compete with that, you need to be able to have enough free time during the day to not only research matchups, but to join leagues and research player salaries. If you want to be a decent fantasy player, I think you need to devote at least a couple hours a day.
Financial Commitment
The financial commitment varies for all individuals. The most important thing to take away from this is to not play outside of your means. While there is a lot of money to be made in this industry, there is also a lot of money to be lost. You don't want to have your monthly bills depend on your outcome of your daily fantasy sports leagues.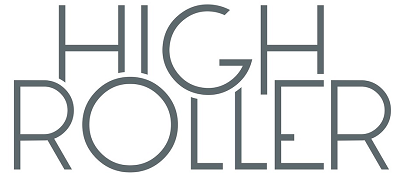 Going into it, you have to be prepared to lose all of your bankroll because it can happen and it has happened to some pretty good players. Your bankroll shouldn't be more than you can afford to lose. But, once you make a deposit and apply some of the rules that we went over in the bankroll management lesson, you should be able to make that bankroll last even through the ups and downs.
Dealing With the Ups & Downs
I've touched on this a bit in other lessons, but I can't stress enough how important it is to try and keep an even keel in daily fantasy sports. If you get too invested in the outcome of a single day or a single week, it can really start to affect your moods and it can lead you to make bad bankroll decisions. One of the biggest rookie mistakes is to lose one day and then try to win it all back the next day by joining more leagues than you should considering your bankroll. You have to remember that the best part about daily fantasy sports is that you get to create a new team every single day. You have a whole season to look forward to and if you go into it knowing that there will be ups and downs, it will really help you avoid those bad decisions.
Another point I want to make is that for 95% of the players out there, daily fantasy sports are just a fun hobby that you can possibly make a little extra cash with. If you fall within this 95%, you have to remember that the ultimate goal is to enjoy it. Daily fantasy sports are a great source of entertainment that could end up in some big paydays. But if you keep an even keel, you won't let yourself get too excited when you win or too upset when you lose.
Finding a Home Site
One of my biggest pieces of advice for new players is to try to master a single site before going out and making deposits on 3-4 sites. When you are a new player, you have to be able to master a site's scoring system, salary structure, and determine if you like GPP or H2H action better. I don't recommend trying to play on 3-4 sites when you are a new player because you will likely spend less time making teams on each site that you need to. You will miss out on the small nuances of the game that make the best players slightly better than everyone else.
If you are just starting out, try a few free leagues on a few different sites. Once you find your favorite site, learn the ins and outs of their scoring system, salary structure, and league offerings. Spend all your time researching the players and salaries for a single site and you will become a much better player. Then once you have had continued success on a site, then branch out and play on more sites because you have learned the nuances to the game.
I know it can be very tempting because there are a lot of bonuses for signing up for all of the different sites, but it's crucial for you to get a grasp on daily fantasy sports and establish yourself as a successful player before branching out too far.
Next Lesson – NFL > PHD > High Stakes Grinding >
Timing Your Shot