High Stakes H2H vs. GPP Play
Once you've decided that you're prepared to dive into the waters of high-stakes daily fantasy play, all of the lessons taught prior to this become magnified. Bankroll management, game selection and daily research are all exponentially more important as the competition steepens. With that in mind, you need to be prepared to take a different look at the lineup building and opponent selection process in both H2H and GPP play.
In this lesson we'll discuss the differences between Heads Up and Tournament play in the deep, high stakes waters.
High Stakes Head-to-Head Play
As we discussed in Timing Your Shot you should wait for a good time to dive into the high stakes play. This time is typically during the overlapping seasons where a larger number of fish are swimming in the high stakes games. Once you've found that, there are a few things you should understand that are advantageous in high stakes play head to head play.
1) Reduced Rake gives you a better Return on Investment if no change in competition level is assumed. But, that assumption is one that is fairly null since the better players are in the more expensive games. The reduced rake allows you to need a lower winning percentage to be profitable, but achieving that winning percentage may be more difficult than in lower buy-in games.
2) Opponent selection is magnified. Finding the guy you've seen dominate college football, but is posting high stakes NBA games to pass the time is an edge you can exploit. There are still non-experts playing high stakes head-to-head games, but you'll need to spend a lot more time sifting through the games available to find them.
3) For H2H, your approach to lineup selection shouldn't change drastically. You still want to build safe lineups around consistent players. The main difference is that in high stakes, your likely to have a smaller number of total games each week so you may need to tighten the core of players being used in your lineups.
Understanding these ideas will help you when starting big money head-to-head play. The competition is understandably more difficult, on average, in these games so you need to make sure your fully confident with your ability to consistently hit a target score before trying out any high stakes play.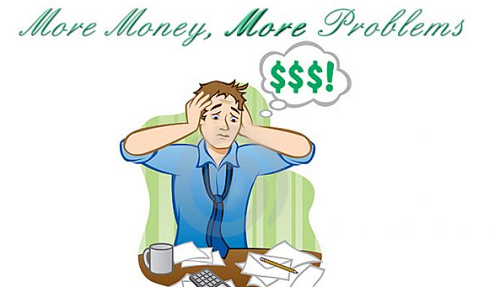 High Stakes

GPP

s and Tournaments
When it comes to high stakes tournaments, the typical methods of lineup selection change fairly significantly. In a standard $10 GPP, for example, you'll likely be staring down 1000 or more entrants and need to separate yourself from the pack with contrarian plays.
In high stakes tournaments, smaller fields allow you to play it a bit safer and still maintain a strong chance to win. These tournaments also tend to payout a higher percentage of entrants, due to reduced rake. For those reasons, you can afford to take more consistent players rather than the huge upside guys. I would recommend playing it safer at positions such as Quarterback and Tight End, then taking shots on some high-reward receivers and running backs. You should still follow the standard approach to GPP rules though, and try to handcuff your QB to a wideout.
Another perk of high stakes tournament play is that the multi-entry cap for most of these events is much lower, since the max entrants is also lower. This allows you to play one lineup and give yourself an increased chance of taking down the top prize.
All-in-all, the differences between high stakes plays (at either game type) and low stakes aren't drastic, but you need to make sure that you're prepared for some of the small differences between the two. Entering into high stakes games before you fully understand what to prepare for is a dangerous concept, and a fast way to dry up your bankroll quickly.
Next Lesson – NFL > PHD > Projections and Value >
Using RotoGrinders Projections