Timing Your Shot
One of the hot topics and dilemmas for the majority of DFS players is when to play higher stakes games. In general the higher stakes you play the tougher the opponents are going to be. However, every now and then you will run into absolutely terrible players playing at the nosebleeds (highest stakes games). I have found that not only are some of you opponents absolutely pitiful at the highest stakes but there actually is a higher propensity of bad players in high stakes at certain points of the year.
Before I dive into this further I want to emphasize that proper bankroll management is the most critical aspect (outside of making good lineups) of being a daily fantasy player. The risk of ruin (going broke) is the one thing that can derail even the best DFS players. So even though I am about to explain what the most opportune time to play high stakes game is it's still paramount to understand this is only applicable if you have the proper bankroll to take the shot.
When The Game is Most Advantageous
By far the most opportune time to play and the best time to take shots at high stakes is during the NFL season. This is especially true if you are most proficient in other sports such as MLB, CFB, NBA, or NHL. The NFL tournaments are the marquee events for daily fantasy sites. They draw players in who are new to the game at a rate not seen during other times of the year.
When these players come in, they are likely depositing and playing because they feel like they are proficient in fantasy football. But during the 6 days between NFL weekly action, many of these players will branch out and try another sport. It's hard to sit on your money and not at least dip your toe into a new sport, at which point you will have an increased statistical advantage.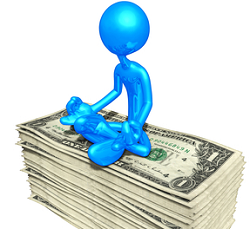 To give an example if you are a MLB expert the best time to take your shot at high stakes would be in September after the NFL season had started. The reason this is by far the best time to play is because the NFL is the number one customer acquisition period for daily fantasy sites. This means there are more new players which means there are a large amount of weaker players playing.
Often times these players can establish false confidence by having success in NFL games. After these NFL games pay out there is nothing else to do on Tuesday and Wednesday. So many players after they have success will want to play more games to get their DFS fix.
Even if these players have never played MLB they will most likely try it out because there is nothing else to do. I can't tell you how many awful lineups are made in high stakes during this time because new players are trying new sports out. Take advantage of this by timing your high stakes shots around the NFL season.
Next Lesson – NFL > PHD > High Stakes Grinding >
Differences Between High Stakes H2H and GPP Play