Justin Van Zuiden Wins Six Figures In Consecutive Weeks
Just last week, we took the time to interview Justin Van Zuiden (you can read this below in its entirety) after he dominated FanDuel MLB contests for a $100K plus payday. Well, not to bore you all to death, but he did it again last night (Friday the 11th) – this time on DraftKings winning the $500K Mega 8's for a $100,000 first place prize which added to impressive showings in other contests. We didn't do a full interview like we did last week, but did take the time to ask Justin about his roster construction for the evening.
"With Sale, Scherzer, and Verlander all pitching and Coors having been a dud all week, I knew ownership for that game would be down significantly and it was a prime opportunity to take advantage. That meant all the Coors stacks for me and I used between 45 and 55 percent exposure to every hitter in that game and then mixed and matched mid range pitchers for the most part.
Here's a look at Justin's six lineup breakdown for the Mega 8's contest:
And a look at his winning lineup:
Congrats again Justin and how about saving some for the rest of us???
---
It was less than a year ago that popular RotoGrinders contributor had a massive PGA weekend that netted him a six figure payday. We interviewed him back then (you can read that interview by clicking this link – Interview With Justin Van Zuiden Following $100,000+ Payday), and well… we're back for another edition as the man known as STLCardinals84 has done it again with a win in the FanDuel Enormous GrandSlam last night for $100,000.
Justin took the time to talk to us today even despite the late night sweat and having to provide a ton of Premium content for RotoGrinders Premium subscribers today.
RotoGrinders: Congrats on another huge win. I feel like we do these interviews twice a year now. Why do you think that despite not playing the volume of the awesemo's or ChipotleAddict's of the DFS world, you are one of the more consistent big prize winners? What would you attribute that kind of success to?
Justin Van Zuiden: I don't play the volume that they do, but I do take my shots in the big GPP tournaments, as my line of thinking has always been drawn to that kind of thing. Whenever I see a spot that I like that will almost unquestionably go under-owned, I like firing the bullets. That's exactly what I saw with the Twins on Friday. Especially in baseball, it's all about leveraging that ownership opportunity. It does require a non-traditional way of thinking, but that's never been an issue for me since I've been more drawn to GPPs than cash games ever since I started playing DFS.
RotoGrinders: Break down your lineup building/research process yesterday. This wasn't your only lineup so what went into building your group of lineups. Did you build them by hand? If so, what kind of things do you typically look for when stacking a team and then in filling in the rest of the lineup with non-stack players.
Justin Van Zuiden: I didn't play a ton of lineups. I only played one lineup on DraftKings, which managed third place in the $888 buy-in GPP over there, and I was pretty set early in the day that it was the only lineup I was going to build. I ended up firing about 15-20 entries into the FanDuel tournament with about 20 minutes left until lineup lock. On nights that I am doing 50+ lineups, I will generally use LineupHQ to build them. Since I only did about 20 here, I did build them by hand. As I mentioned in the previous answer, I look for that low ownership in my stack a lot, and knowing everyone would be on the Yankees was a big plus. I also went all in on Gerrit Cole, so my non-stack players had to be relatively affordable pieces — so I looked for guys in good lineup spots and decent matchups.
RotoGrinders: So your winning lineup had arguably the best pitcher in baseball this year, Gerrit Cole. He was only 9.5% owned – why do you think his ownership was so low?
Justin Van Zuiden: I was shocked that he was under 10% owned on FanDuel, but that's what happened with everyone wanting to play the expensive Yankees bats. I think that was the biggest reason why.
RotoGrinders: Tell us what had you on the Minnesota stack and what you liked about your four one off's. Many people will double stack their lineups – was this not possible due to having to fit in Cole or is that an approach you don't like to use?
Justin Van Zuiden: I double stack a lot, but for some reason I didn't do that last night. I didn't really have a second full stack that I absolutely loved (other than the Yankees, who I generally faded due to ownership). As such, I just mixed and matched my one-offs. As for liking the Minnesota stack, well, here's exactly what I wrote in my Premium GPP Alert in LineupHQ yesterday:
RotoGrinders: How does writing daily premium content for RG help you with your process. Explain what goes into your articles, analysis, and picks each day.
Justin Van Zuiden: Honestly, it helps me by forcing me to get an early jump start on the research process. Via writing and viewing the other content on the site, I can also get a pulse for what ownership might be like. A lot of times, that pulse changes throughout the day. This might put me on a play or two last minute that I didn't necessarily write up, but that wasn't the case last night. I wrote up Cole as my must play pitcher of the night in GPPs and wrote up the Twins as my favorite sneaky stack… and I won with Cole as my pitcher and a Twins stack.
RotoGrinders: I'm sure you'll just say that you're going to save it, but surely you're going to buy at least one thing for yourself with this score. What is it? Inquiring minds want to know.
Justin Van Zuiden: Does "more DFS entries" count? We're taking the kids to Disney for the first time next month, so that will be a nice, expensive trip.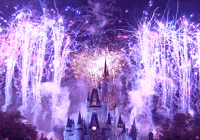 RotoGrinders: Tell me, err the RG community, how we too can win $100,000. Asking for a friend.
Justin Van Zuiden: Some say that bankroll is all that matters, so just play more lineups! All kidding aside, it just takes time and patience to hone the right strategies, and a little bit of luck on top of it in these top-heavy tournaments. While many have made the bankroll argument in the past, it makes me extremely proud to do this with a single bullet on DK and only 15-20 lineups on FD. This was one of the most gratifying GPP wins for me.