Your New #1 Ranked Grinder: youdacao
From December of 2011 to June of 2015, there was one name at the top of the RotoGrinders Rankings – a name most anyone who played in DFS during that time would recognize. His name was Condia and he was the top dog chased after by many for the longest time. He was finally caught at the end of June 2015 by a legend in his own right, Saahil Sud, who at the time went by the username maxdalury. We chronicled that achievement here at RotoGrinders, and he's held the top spot for the last two years.
A recent dropoff in volume has seen Sud's standing at the top become vulnerable, and today one of the most consistent names in the industry, youdacao, has taken over the top spot in our Overall Rankings.
A quick look at the profile page of youdacao reveals why he's ascended to the top spot. Currently #4 in the RotoGrinders TPOY race, he's a respected cash and GPP player with top rankings in both MLB (#2) and NBA (#1) and has an extensive RotoGrinders trophy case highlighting his 20 plus live final appearances.
We interviewed Youda a little less than a year ago, and it's impressive to see the ascension he has made in that time frame, as he was nearly two million points behind Saahil Sud when the interview was conducted (and #3 overall).
While Youda currently has the top spot, it's far from safe, as there are now six players in total within striking distance, including the likes of awesemo (the #1 TPOY player thus far in 2017), ChipotleAddict, papagates, and scout326. Youda has a background in finance and has translated that skill set into a successful career as a DFS professional. The top-ranked Grinder provided some sage insight when he answered the following question for us…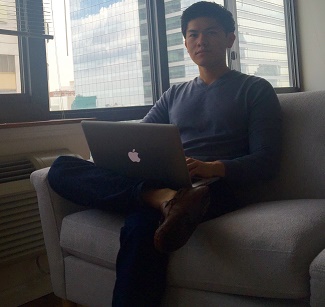 RotoGrinders: For those DFS players hoping to vault up the overall rankings like you did, what advice would you give them?
Youda Cao: Don't fixate on short-term results, be it the performance of athletes or your own DFS results. Instead, try to peel off the layers and look into underlying contributors of those results. Investigating the process and contributing factors of results is significantly more reliable and predictive than taking recent outcomes and applying those as new truths. This way of approaching DFS is undoubtedly more labor intensive, and subsequently frustrating when process and results don't align. In this sense, DFS resembles any other industry – there's no elevator to success and you inevitably have to put in the work to excel.
We've reached out to Youda for comment on this fantastic achievement and hope to provide some of his thoughts later. Big congratulations to him for taking over the top spot and to Saahil Sud as well for dominating this industry for the better part of the past two years.