An Introduction to Coors Field
I could say something clever here about the Banquet Beer, but cleverness is not what you came here for. Plus, I can't think of anything clever to say in the first place.
I can, however, think of plenty to say about Coors Field itself, and that is what you came here for.
There are two things I want to talk about in this lesson in way of "Introduction to Coors." First, I want to talk about exactly why Coors Field is a unique element in MLB DFS (I know, I know. You think you already know and understand these things, right?
But I want to encourage you to read through this first section anyway as there may very well be some things you had not thought of before). Second, I want to talk about the psychology of Coors Field in relation to DFS play.
But that's enough "telling you what I'm going to do." Let's start the "doing."
To read the rest of this lesson, you must purchase the course!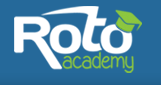 RotoAcademy offers one-of-a-kind, data-driven content to help you win.