Cash Game vs. Tournament Strategy
The final lesson in his course will focus on the fundamental differences between cash games and tournaments, as well as provide tips that are specifically tailored for each league type.
Let's start with the basics: we should not employ the same type of lineup building strategy in cash games and tournaments because the payouts in the two types of leagues are vastly different. In a cash game, generally half of the field gets paid. In a tournament, only those who finish at the very top are paid. Our daily fantasy golf strategy should directly coincide with the type of league in which we are playing.
To read the rest of this lesson, you must purchase the course!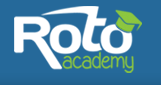 RotoAcademy offers one-of-a-kind, data-driven content to help you win.