Defense and Special Teams
"Can you stop rosturbating please?"
Kevin MacArthur, The League
No one likes a show-off.
The kicker is the most under-researched position in daily fantasy football, but after that it's a close race between tight end and defense/special teams. The majority of people leave their defense open until all of the other roster spots are filled and then they take the best option of the available with whatever salary they have remaining.
While I have employed this strategy many times myself, I have learned from my mistakes. Researching a defense is easy, and it can give you a big advantage over those that just plug in whatever defense fits their remaining salary.
To read the rest of this lesson, you must purchase the course!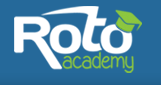 RotoAcademy offers one-of-a-kind, data-driven content to help you win.