Hot Streaks and Finding Value After a Missed Cut
Golf is a mental game unlike any other. You are not directly competing against the other players in the field; you are competing against the course and against yourself.
In a game that requires such concentration and composure, a player's form is going to ebb and flow throughout the course of the season. There are hot and cold streaks in all sports, but they may not be as prevalent as they are in golf. When a player is clicking on all cylinders, he can go months without missing a cut. Current form is a great indicator of future success, especially in daily fantasy golf.
When looking at a golfer's current form, I break it down into two categories: a golfer's form for the entire season as well as their form in recent events. This helps me gauge how well each golfer is currently performing relative to their average finishing position on the season.
To read the rest of this lesson, you must purchase the course!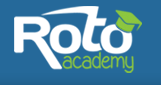 RotoAcademy offers one-of-a-kind, data-driven content to help you win.