Importance of Making the Cut
I touched on the cut in the introduction, but it's so important in daily fantasy golf that it deserves its own lesson.
The ultimate goal in fantasy sports is to increase your team's floor in cash games and increase your team's ceiling in tournaments. The way to increase your team's floor and ceiling in daily fantasy golf is to have as many of your golfers make the cut as possible. Selecting golfers that you expect to make the cut seems easy enough, but even the top golfers in the world miss a cut every now and then. Week in and week out, some of the most popular plays miss the cut, which only adds to the epic sweat that daily fantasy golf provides.
To read the rest of this lesson, you must purchase the course!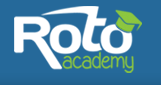 RotoAcademy offers one-of-a-kind, data-driven content to help you win.