Mass-Entry Lineup-Building Strategies
The odds of winning one a tournament with thousands of entries is small. In fact, the odds of winning the Millionaire Maker event for the PGA Championship with a single lineup is 1:188,900. It's not impossible, but you aren't going to accomplish that feat by targeting a bunch of players that everyone else is also targeting. The reasoning is simple: if you have a golfer that is 50 percent owned and he plays well, you are only getting an edge on half of the field.
The key to finishing high in these big tournaments is to pick the winner, as well as the right contrarian plays. There are a lot of ways that you can differentiate your lineups each week, but not all of them are profitable strategies. In this lesson, I've broken down my five favorite strategies for attacking these big events. These strategies can be used together or individually.
To read the rest of this lesson, you must purchase the course!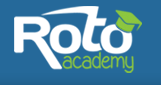 RotoAcademy offers one-of-a-kind, data-driven content to help you win.