Matchup
Ahhhh, "feel." Our old friend — we meet again.
Once again, "matchup" is not an area of pass catcher evaluation in which we can look at specific statistics to determine the type of matchup our pass catcher has.
To read the rest of this lesson, you must purchase the course!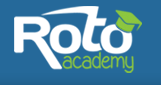 RotoAcademy offers one-of-a-kind, data-driven content to help you win.